Win 'The Climbing Bible' From Vertebrate Publishing

COMPETITION NOW CLOSED
More and more people around the world are discovering how great climbing is, both indoors and outdoors. The Climbing Bible by internationally renowned climbers and coaches Martin Mobråten and Stian Christophersen is a comprehensive guide to help you train effectively to become a better climber.
Chalkbloc recently reviewed The Climbing Bible with the help of Emma Twyford, read the full review here.
This book has a fantastic structure, and each chapter develops from the basics to a slightly more advanced perspective. It is a beautiful book, with a clear layout and some great anecdotes throughout. It has incredibly useful information through each chapter, with enough to keep any keen climber busy and to give you ideas to focus on. It's a good start to developing your knowledge as a climber, if you don't want to have an information overload. I think it's worth reinforcing a great point made throughout this book: remember to have fun, remember to play whilst training your weaknesses, and surround yourself with people who radiate positivity..

Emma Twyford
The authors have been climbing coaches for a number of years. Based on their own extensive experience and research, this book collates the best European training techniques into one book with information on how to specifically train for the technical, physical and mental performance factors in climbing – including endurance, power, motivation, fear of falling, and much more. It also deals with tactics, fingerboarding and finger strength, general training and injury prevention, injuries related to climbing, and training plans.
It is illustrated with 400 technique and action photos, and features stories from top climbers as well as a foreword by climber and bestselling author Jo Nesbø. The Climbing Bible will help and motivate you to improve and develop as a climber and find even more joy in this fantastic sport.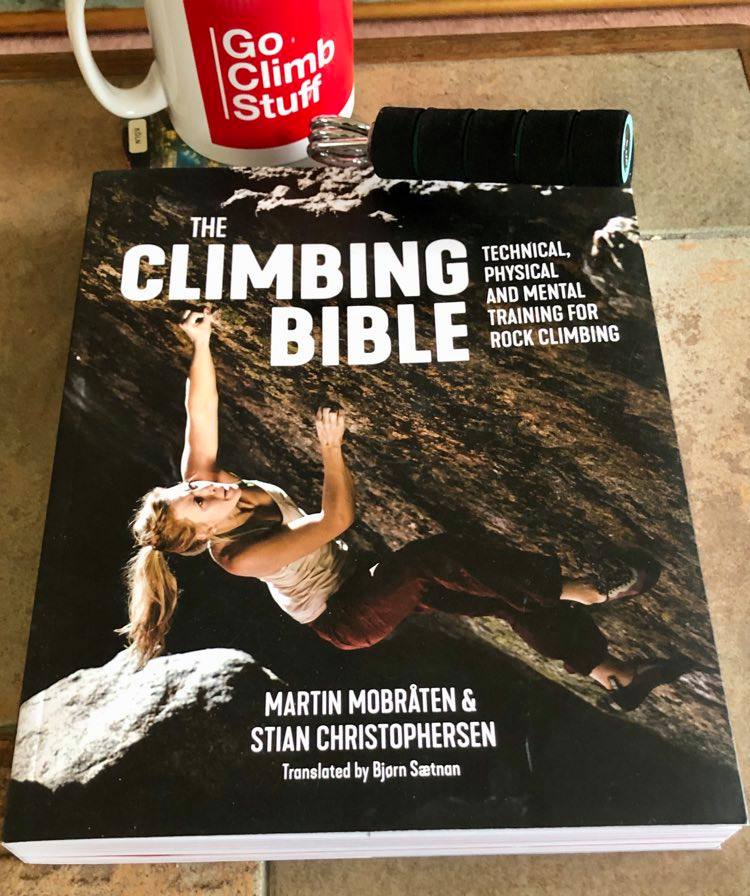 We're pleased to be able to offer a competition to win a copy of The Climbing Bible! All you have to do is complete the form below.
COMPETITION NOW CLOSED
The competition will close on 10th January.
Personal data will only be used for the purposes of this competition and for newsletter subscription if you opt in. Data will be deleted permanently after the competition has ended.
Subscribe to our newsletter for new competitions and our latest articles.