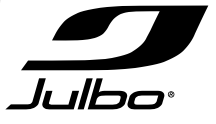 Julbo have a long history of producingclass leading eyewear developed for mountain activities with a range of frame shapes and lens options. Tom Ripley looks at the Shield M.
The Shield Ms are a close fitting pair of sunglasses with a plastic frame. They feature roughly square lenses of a medium size, a larger 'Shield' size is also available. The pair I was supplied with react between category 2 and category 4 depending on how light it is. It is possible to get them with fixed category lens too. The lens are made from polycarbonate, which is both highly scratch resistant, and pretty robust. Put it this way, after a whole summer of use my sunglasses are still in one piece, and have no noticeable scratches.
I've spent the whole summer working and climbing in the Alps. Every single day I have worn the Julbo Sheild M, and I've been so impressed that if I was to break or lose them I would replace them straightaway without a second thought. I think that is about the highest praise a reviewer can give.
I have poor eyesight and have worn spectacles since the age of 9. When I first went to the alps at the age of 18 I got prescription lenses put in a pair of cheapish glacier glasses. As I was on budget I went for the cheapest possible option and basically had my existing prescription put into brown glass. The optics weren't great: glaciers looked like deserts, but they did the job.
A few years later I upgraded these to a pair of Julbo sunglasses with a clip-in prescription insert. The optics on these were much, much better (and I still occasionally use them) but due to the double layer of glass they were prone to misting up, plus the smaller internal lens meant I had a narrow field of vision. Nevertheless if you're a spectacle wearer who needs a pair of sunglasses, this style of glasses is a good option that doesn't break the bank. That said a pair of Shield Ms and a month's worth of disposable contacts is roughly comparable in price.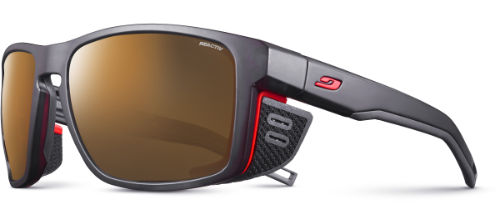 As a result of this I have rarely worn sunglasses in the UK, making do with my spectacles, squinting, and a sun cap. The light in UK isn't as severe as it is in the Alps, but if you spend a lot of time outside you will probably start to damage your eyes.
Since starting to wear contacts, and owning the Shield M's I have started to wear sunglasses on an everyday basis, and would recommend people in a similar position do the same. If you spend a lot of time outside the other thing I would recommend is to wear long sleeved hooded base layers (Patagonia's Sunshade Hoody is ace) that are UV resistant, and good quality sun cream.
In 2020 whist preparing for British Mountain Guides winter assessment I started to use daily disposable contact lens. These were a revelation. I could now see in foul weather. Previously I had always worn my specs whilst climbing, and would regularly have to rip my misted up glasses off, mid pitch, shove them in a pocket, before squinting my way up the rest of the pitch. A total fudge and not really practical. On one occasion whilst walking into Ben Nevis a gust of wind blew my glasses from face, never to be seen again. I did manage two grade V ice routes that day, but it was a far from pleasant experience. Thankfully I also had a spare pair of glasses with me in Scotland. In summary if you wear glasses and go climbing in bad weather try contact lenses, they're amazing.
Prior to contact lens I'd never really paid too much attention to decent sunglasses, especially those with reactive lens, as to get them made with prescription lenses felt prohibitively expensive. Consequently I didn't have any expectations when Chalkbloc asked me to review the Shield M's. Naively I assumed they'd be a nice pair of shades, but nothing particularly exciting.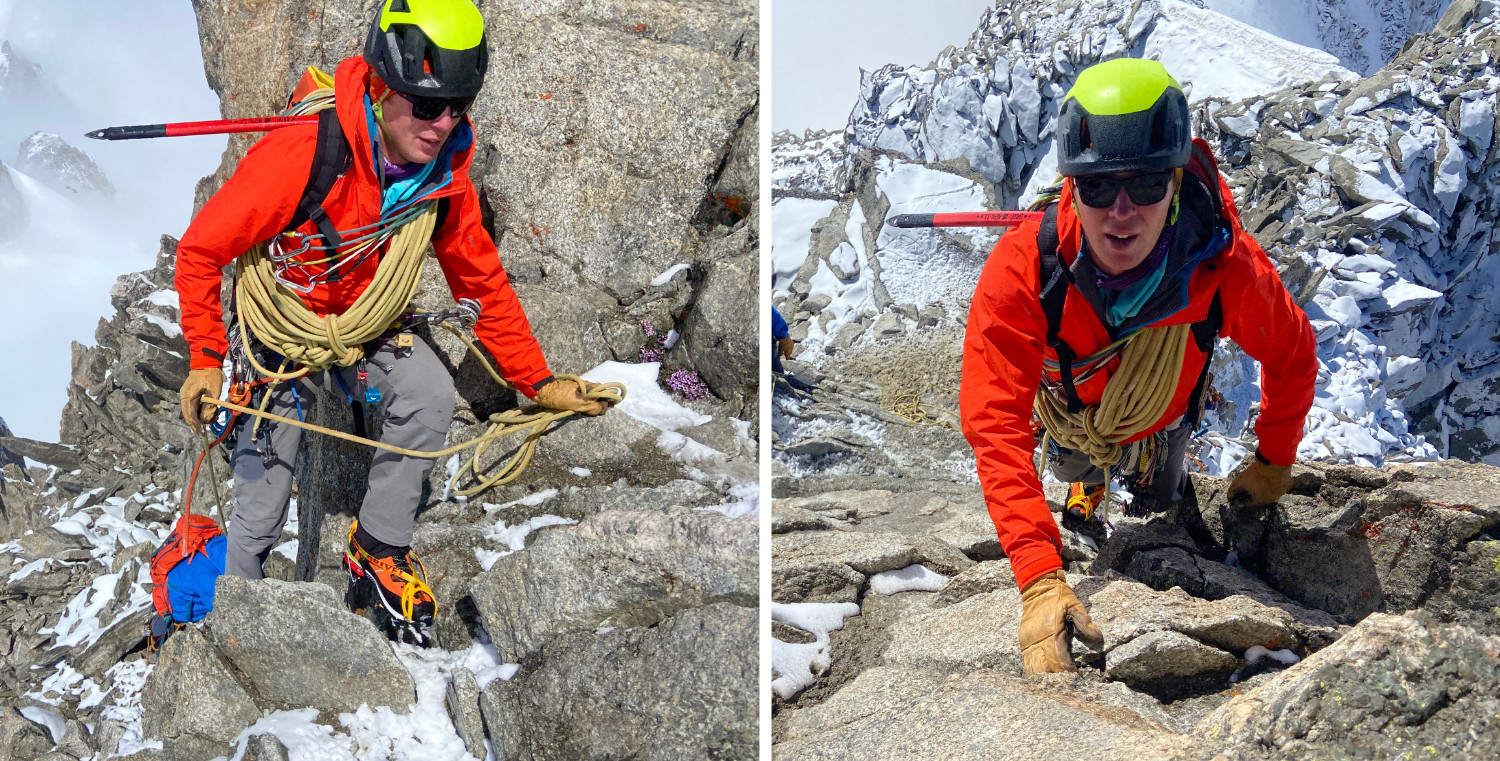 The Shield M's feature a reactive lens which reacts from category 2 to category 4. You can also buy them with fixed category 3 or category 4 lens, which makes them considerably cheaper, though far less versatile, and would be worthwhile for the occasional user. For the regular user however I would strongly recommend the reactive model, as you will wear them more, meaning that your eyes will spend less time being damaged by harmful UV.
One of the major disadvantage of sunglasses with a fixed lens is that when it gets darker you need to take glasses off to see properly. Classic examples of such occasions are white out conditions on glaciers, which are both murky and bright. Prior to getting the Shield M I would always take my sunglasses off in such conditions, leading to blood shot eyes and a banging headache by the end of the day. The other occasion is rock climbing, when I would often have to take them off to see into shady cracks and corners. Personally I find rock climbing in an alpine environment, without sunglasses on okay, but recognise that cumulatively this can't be good for my eyes.
The Shield Ms are supplied with removable side shields, which block out the light to the sides, whilst these work well I found they caused the glasses to mist up badly whilst being active, on my face anyway, so removed them. This is the only negative thing I can say about the glasses.
Julbo supply the glasses with a zip up semi soft case and a draw string bag that doubles as a cleaner. Being a clumsy person I opted to keep the glasses in a hard case that I already own. I also keep spare contacts and a high factor sun stick in here.
 
In conclusion, if you spend a lot of time outside for work, play or both it is important to protect your eyes from the suns harmful rays, therefore a good pair of sunglasses that you find comfortable to wear is essential. Reactive lens are well worth the extra cost, as they adjust to low light conditions meaning that you keep wearing them, and keep your eyes protected. If the Julbo Shield Ms fit your face (always try sunglasses on before purchasing) I can't recommend them enough. As I said at the start of the review if I dropped them tomorrow, I'd replace them like with like, in a heartbeat.
Tom Ripley is an everkeen climber and guide based in Llanberis, North Wales. Available to guide and instruct on rock, snow, and ice throughout the UK. Visit his website or follow him on Instagram
More information on Julbo's Shield M and other items in their range available here.