In the second article of our 'What's On My Rack' series, Robbie Phillips talks about two very useful pieces of gear which he regularly uses. From fingerboard sessions at home to freeing 30+ pitch routes in Yosemite, Robbie's taken his trusty harness and Slider carabiners on plenty of adventures. Robbie also describes a wacky piece of home-made kit with an interesting story...
---
Edelrid Orion Harness
On a multipitch or Big Wall, a harness is a pretty personal piece of kit… It lives on you like an appendage, never removed until the moment when you finally summit! You want something comfortable for long belays, practical for carrying heavy racks, lightweight for performance, and (of course) adjustable for tactical pre-redpoint poos! The bottom line is that there are very few really good harnesses that cover all bases.
The Orion has been my go-to harness for trad multi-pitch routes and big wall climbing for the last few years, and it has never let me down. During the last season in Yosemite (USA), it became part of me for my multiple routes on El Cap, including a 10-day push to attempt free climbing 'Magic Mushroom' (5.14a). Although I wasn't successful at completely freeing the line, I never had a reason to complain about my harness!
Sadly, due to lockdown I haven't tied into a rope for quite some time… but I still wear the Orion every day for weighted fingerboarding! I'm sure there are other uses for it too, but I wouldn't know anything about that…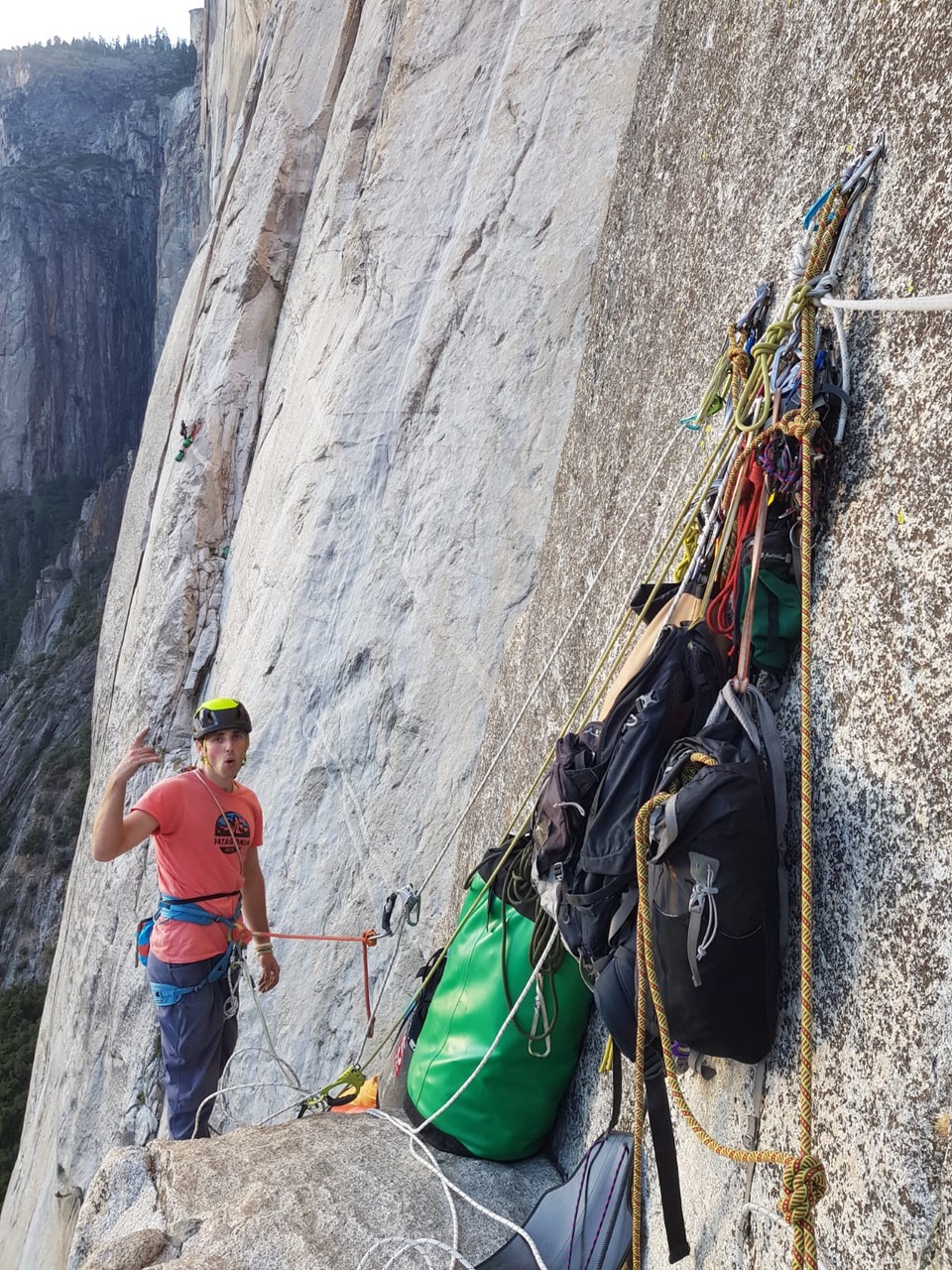 Robbie wearing the Orion harness in Yosemite. Photo: Robbie Phillips Collection
Slider Carabiner series
A biner is a biner… right!? You know, I thought that until the Slider biner came out - then my whole world was turned upside down! Well, not quite… but I was still pretty psyched!
The slider is a fairly simple concept. It's a locking carabiner with a spring-loaded sliding mechanism that easily locks the gate closed. It's simple to open with a flick of the thumb on the slider. There are loads of applications for this, but where I thought it really showed its worth was in carrying precious pieces of gear (that I didn't want to lose to gravity) up multi-pitches, setting up re-belays on fixed lines, and using as a locking 'biner on key gear placements you really don't want to unclip. To be honest, I use them for everything and they're so lightweight you don't really feel guilty for carrying a couple extra with you just in case… trust me, you always find a use for them!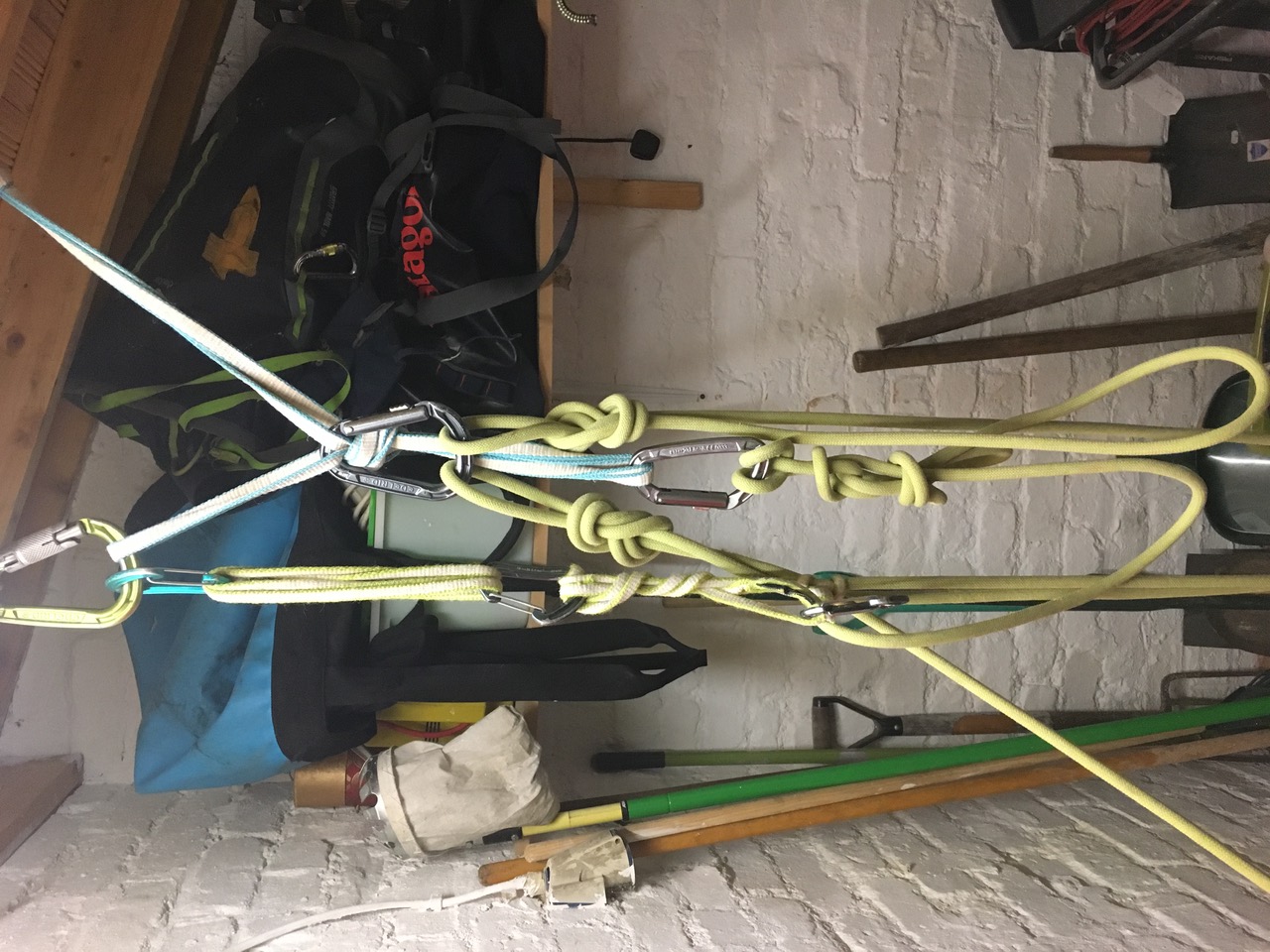 Can you spot the Slider carabiners? Any ideas what Robbie is demonstrating here? Photo: Robbie Phillips Collection
The Quickdraw Hook
When I was trying to climb 'Magic Mushroom' on El Capitan for the first time, I was going up 'by any means,' just aiding through sections and freeing what I could. At the end there was an "A5" pitch... I don't know anything about aid climbing grades, but it was basically a '7c/8a or something' layback, where the only gear was this horrible bashy/copperhead (a fall would have either killed me or maimed me). But there was a bolt about 4-5 metres above this piece, and I basically made a grappling hook out of carabiners. Over the course of about an hour or two, I threw the hook at that bolt until it caught! I was so happy when it worked! We were about 100 metres from the summit at that point, and the only other option would have been committing to the crux, which I think would have been fine in the end, just very scary!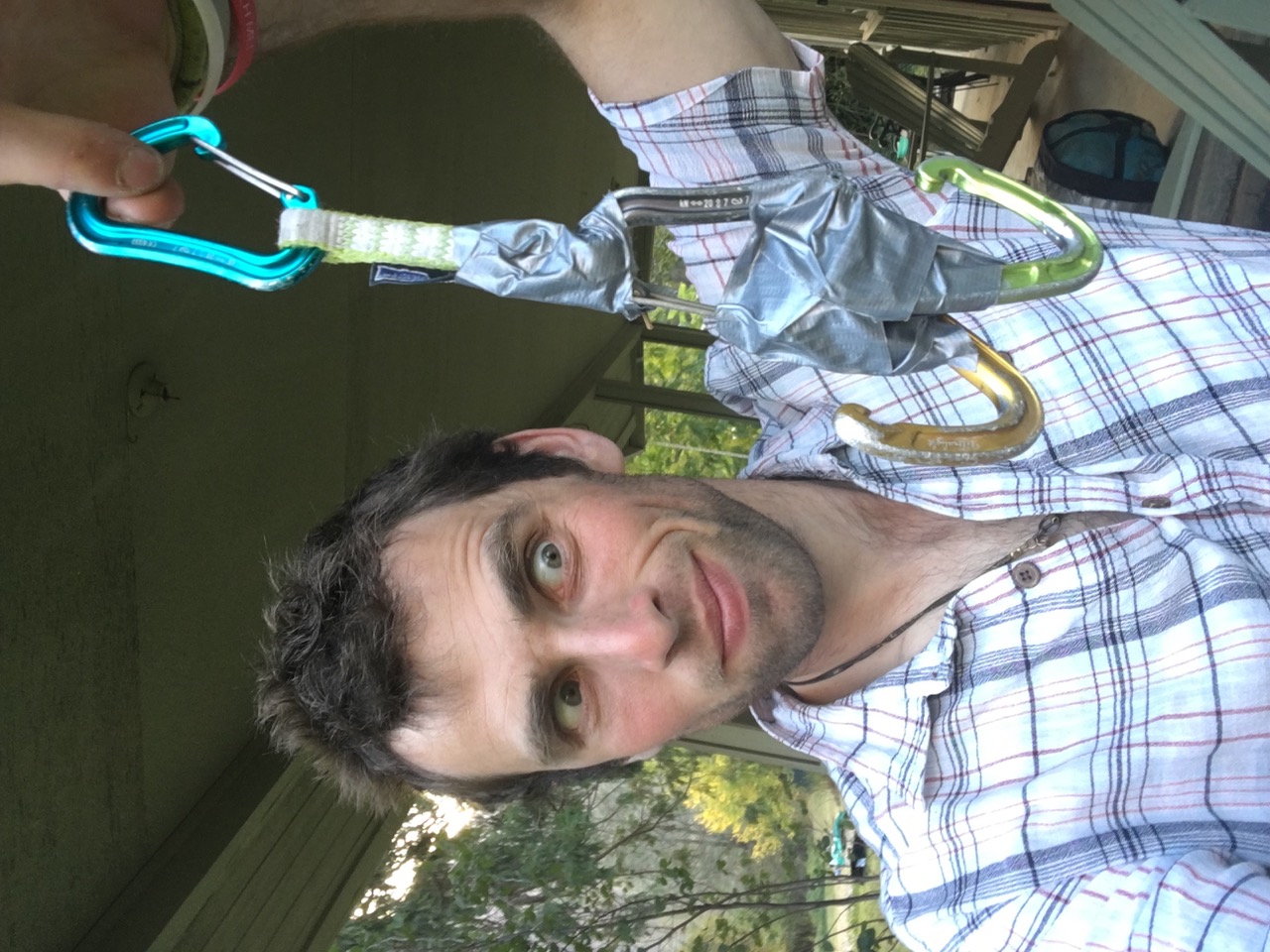 Robbie and his grappling hook. Photo: Robbie Phillips Collection
Robbie Phillips is sponsored by Scarpa, Edelrid, Patagonia, Friction Labs, Urban Uprising and Clif Bar.
You can find Robbie on Instagram and YouTube.