Killian Buckley reviews the Beal Opera 8.5mm 60m rope - a triple-rated rope for single, twin and half use, and with Beal's 'Golden Dry' treatment.
Having retired my old thick single rope, and also in need of a half rope, I started searching for a triple-rated cord which would meet all my requirements. Triple-rated ropes meet the EN/UIAA standards for both single, half and twin ratings.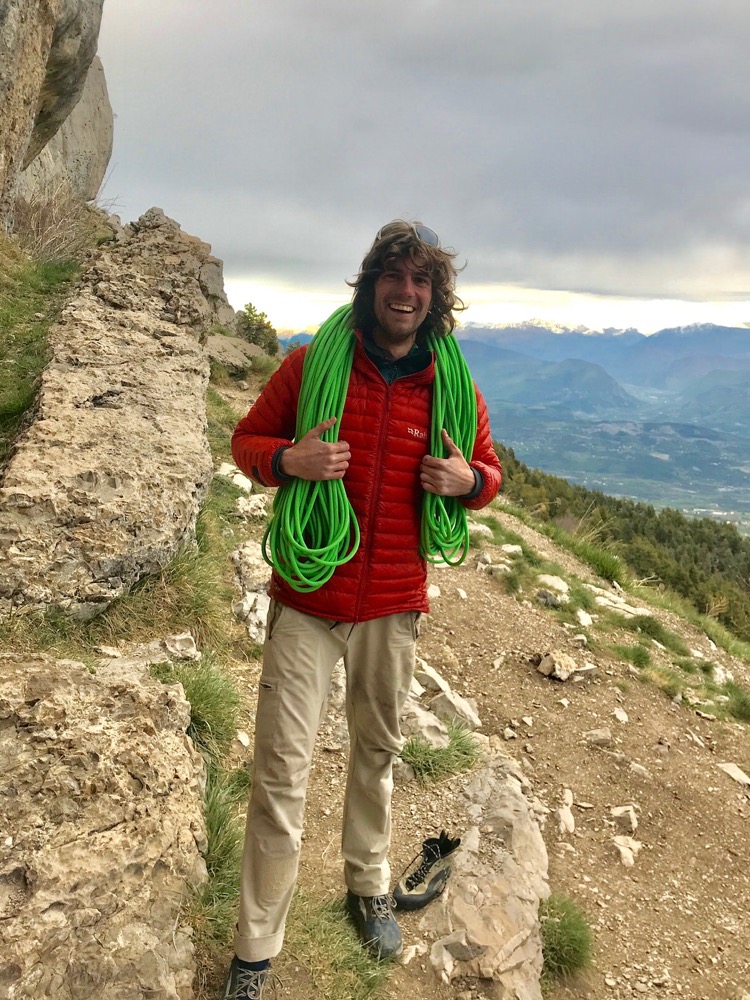 I wanted my rope to be light enough to comfortably carry on long ski tours or Chamonix steep missions; to be used in partnership with my Beal Iceline (8mm half rope) when climbing with ice axes and crampons in winter; or I could bring it to the various crags of the Arve valley and beyond, when sport or trad climbing. After some research, I settled on the Beal Opera 8.5mm 60m and bought it in Snell Sports for 179 Euros. I hoped it would be the master of all trades.
At 8.5mm, the rope represents a bit of a personal limit: any thinner and I would start to be concerned that a sharp edge might slice it too easily. Any thicker (for example, the Beal Joker 9.1mm), and I began to wonder if it's worth the extra weight, especially when used in Twin or Double systems.
The rope weighs 2.88kg for 60m. At 48g per metre, this is the very first 'sub-50g-per-meter' single rope available, and thus it's the lightest and thinnest single rope on the market.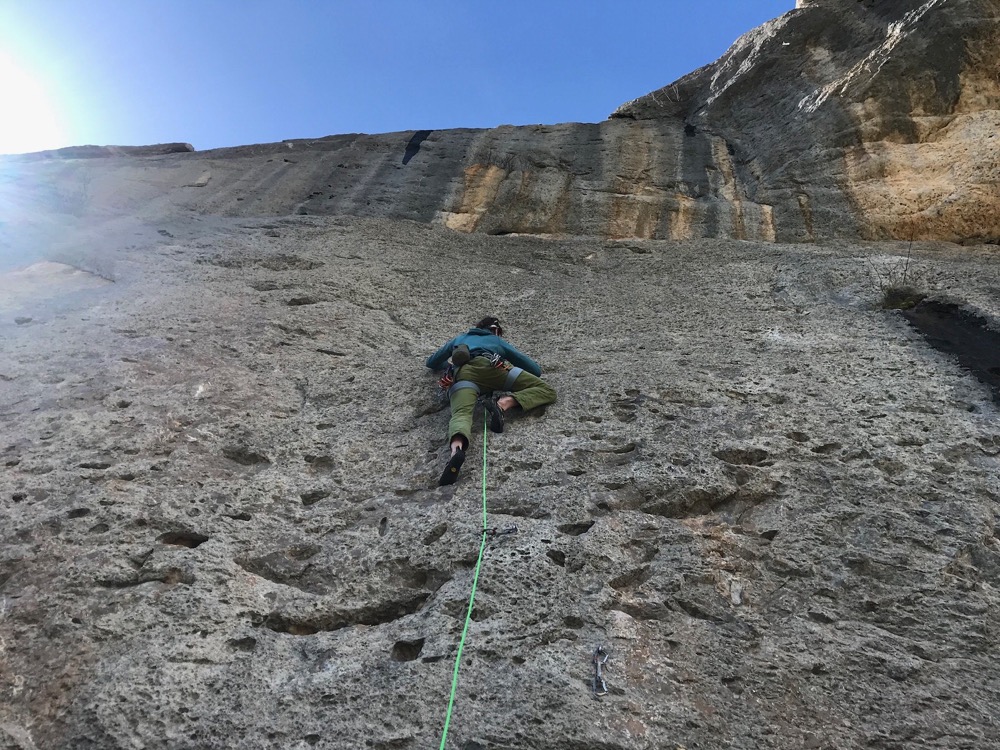 Out of the package, I was surprised that the rope had a fairly stiff feel: on the Beal website, one of the 'key features' was that it's "ultra supple." However, I was fairly sure it would soften with use. What better place than to first use it at the shining cliffs of Ceuse, where I was sport climbing.
First thoughts were that it was noticeably light and when I was leading, I felt confident that despite it's thickness, it would stand up to the coral sharpness of the easier grade routes. I felt confident in the Unicore technology, which bonds the sheath with the core and essentially means it's tougher and more resilient. Falls onto the rope were soft, so as a sending/onsighting rope it certainly took top marks for weight and reliability.
I'd certainly use a thicker rope when projecting routes, as I think the Opera would wear out quickly with continued falls. On a 50 metre pitch (such as here, in Ceuse), a lighter rope might make the difference between a loud whoop at the chains, or a series of expletives two bolts below. Another consideration is how slick the rope is through a GriGri. It's very smooth to give slack, but you need to pay attention when belaying to make sure the device catches straight away.
The Beal Opera triple-rated rope is perfect as a single, and I'm psyched to be heading back to Chamonix at the first weather window to see how it performs as a double or twin in the mountains.