Jim Pope is a young and strong climber specialising in sport and competitions - but also dabbling in hard headpoints. From 8c+ sport routes to E9 headpoints and high rankings in comps, Jim is a 20-year-old who shows great potential. He's also interested in the 2024 Olympic Games, and is currently studying Sports Science at university.
What was it like to be involved/feature in your short film, Through and Through?
To begin with, we just filmed the small segment up in the Lake District, which was really nice as I hadn't been back there for years! I think filming that section was some of my best days climbing, nothing hard, just in one of my favourite places and with perfect weather. EpicTV really liked what we made, so asked if we could make it something longer, hence the Norway trip. David [Petts] is great to work with, so it never felt like 'work' whilst making the film. I think it portrayed well the reasons why I climb, so I was pleased with it!

You've climbed plenty of sport and trad - which routes stand out in both?
In terms of sport, I think Digital Crack (8a) in Chamonix has to be up there as one of the best I've ever done - the climbing is amazing and the setting doesn't get much better. Hopefully it doesn't fall down!
For trad, there are so many, for so many different aspects. I really enjoyed Milky Way (E6 6b) at Ilkley because it was so alien to me, it covers crack climbing of all sizes throughout the climb and was a good wrestle from start to finish! Another one is The Bad and The Beautiful (E7 6b) at Millstone - this was one of my first E7 flashes and probably the most 'out of my comfort zone' I've been whilst on a trad route. I think I learnt a lot on that climb, and psychologically it pushed me much harder than any hard headpoint I've done.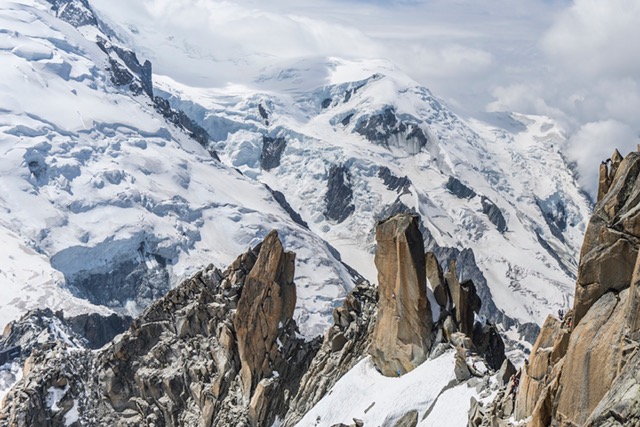 Digital Crack (8a), Chamonix. Photo: Daniel Gajda
Your foot popped whilst headpointing Appointment with Death (E9 6c), but you seemed to crank back into control (seen in an Instagram video). It must be good to have something in reserve on hard trad?
On the climb, it went so quickly I didn't have much time to think about anything - I just remember having a brief moment of fear that Aidan might jump off the ledge so as to take in slack if he thought I was going to fall, and pull me off in the process! Buster [Martin] and I had been speaking a few days before about how we didn't think you needed to be strong to climb on grit, but I was definitely happy for all my finger-boarding and one armers when that happened!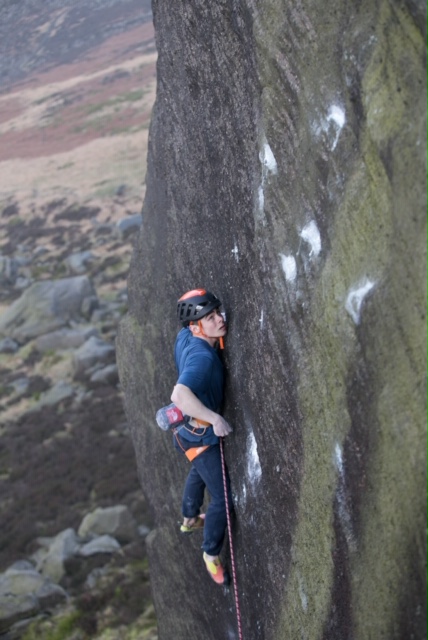 Jim headpointing Appointment with Death (E9 6c), Wimberry. Photo: Sam Pratt
What are your thoughts about climbing being in the Olympics, as a potential competitor?
I think it can only be a good thing for the sport. I don't think it will affect outdoor climbing at all really; maybe the gyms will get busier, but that will only help them get better and help the level in the sport grow. For me, 2020 was never very realistic. I've done next to no speed climbing, and I'm pretty average in Boulder and Lead, but I'm pretty psyched to train for 2024, especially as I'll have finished university next year and will have lots of time to just focus on training.
You famously made headlines as a 13-year-old by quickly headpointing two E6s on the grit. Now you've climbed a lot, what do you reflect on this?
Haha, it does sound funny, but personally I think it was fine. The climbing level was way below what I was doing on sport/boulder, and I'd top-roped it a few times before so it was pretty calculated when I went for the send. If anything had gone wrong, at that age I reckon I was light enough that Lead could have caught me!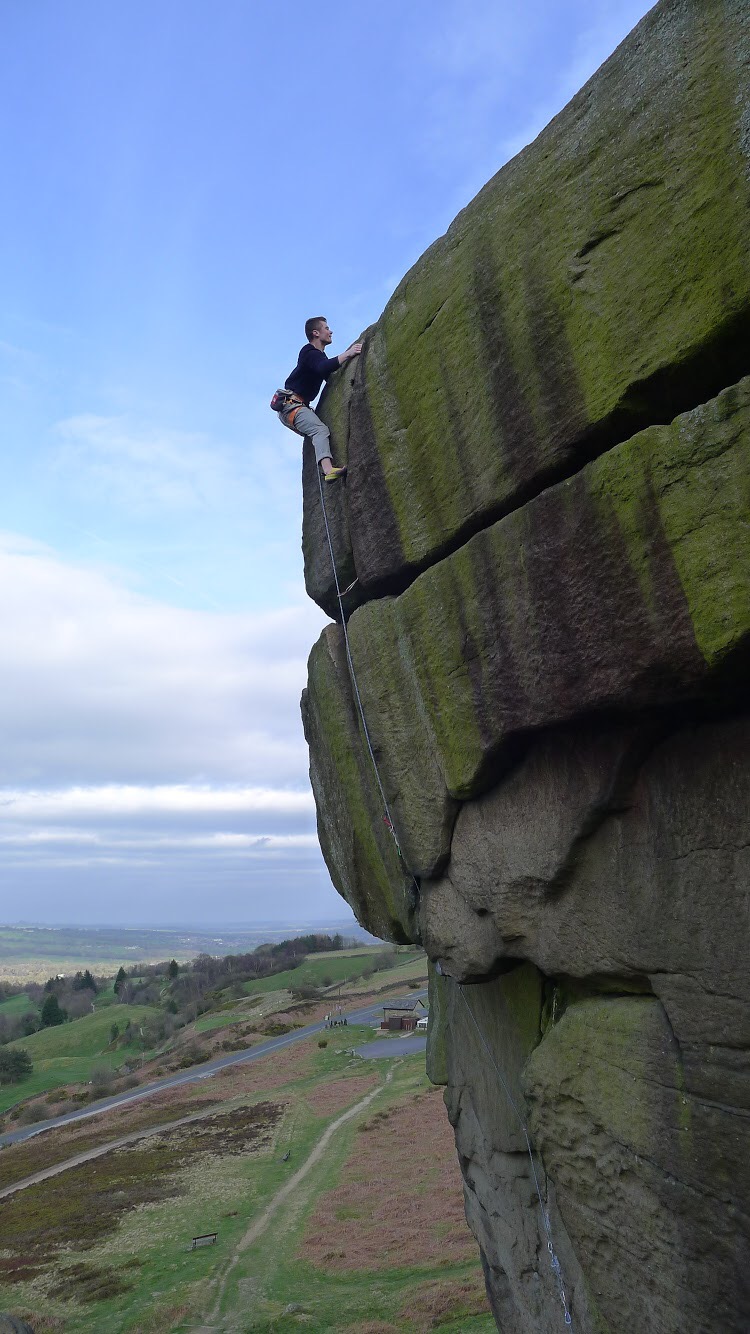 Jim on Milky Way (E6 6b), Ilkley. Photo: Ben Heason
Follow Jim on Instagram. Jim is sponsored by Black Diamond, La Sportiva, The Castle Climbing Centre and Rock City Climbing Holds.