Anna Taylor is a 21-year-old climber based in the Lake District, who's been making waves with her repeats of high-end trad routes. She's also recently returned from South America, where, together with Leo Houlding and team, she established The Great Northern Prow (E6 6c, 500m).
You've just got back from establishing a route on Roraima, in Guyana, South America. Can you tell us about the trip, and some of your lasting memories?
The trip was amazing. We spent a whole month living in the rainforest, and got to see some of the remotest parts of Guyana. Some memorable moments include going through the "slime forest" which is likely a totally unique ecosystem high on the shoulder of Roraima, and essentially exactly what it sounds like: a weird, alien-looking forest where everything is covered in this strange slime substance.
Spending four days up on "Invisible Ledge" halfway up the wall, where we were alternately treated to some of the most incredible views in the world then battered by storms was also fairly memorable, as was spending time with our Amerindian friends and getting them to the summit - and of course the climbing itself! The rock on Roraima is this beautiful bright orange quartzite, and it lends itself really well to good climbing.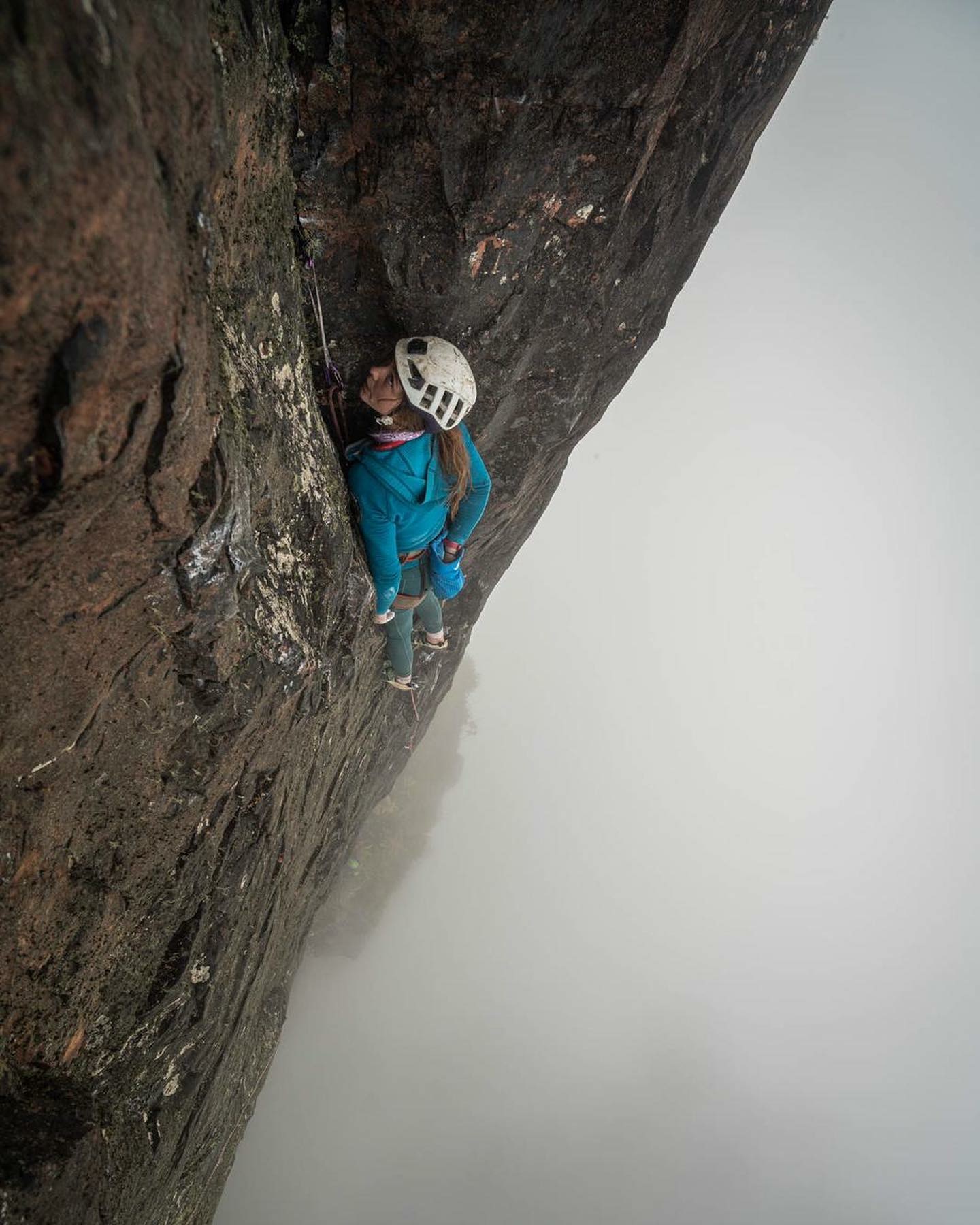 Anna climbing as the weather comes in halfway up pitch five on Roraima. Photo: Matt Pycroft
You've climbed a number of tricky Lakes trad routes - what are your highlights, and what do you think about the styles in which you climbed them?
Some highlights from the Lakes are probably
Disorderly Conduct
(E8) at Reecastle, and maybe something like
Karma Kings
(E7) in Langdale.
Disorderly
because it just came together really quickly, I'm not usually a fan of steep routes but I really enjoyed that one, and Karma Kings because I took a slightly dodgy fall off it once into a tree, and took a while to get psyched for a rematch. Once I committed properly, it really wasn't too bad!
I've tended to headpoint stuff over the last couple of years, mostly because I've not really been trad climbing that long, and never felt experienced enough to start pushing the onsights. I've flashed up to E6 before, but most of the routes I've tended to focus on have been shorter, almost grit-style ones, where falling off usually has consequences, so sometimes I just don't think it's worth it to try and onsight that kind of stuff and risk getting injured. That being said, this year I am going to put much more time into onsighting, particularly bigger routes, but more for the purpose of gaining experience for future trips, rather than grade chasing. 
You're currently based in the Lake District. Do you think the Lakes scene is growing, thanks to events like the Arc'teryx Revival, and several young climbers?
I'm not sure, to be honest. There are definitely some very strong climbers around, particularly Craig Matheson, who seems to be cleaning up just about every hard route there is, and also seems to be immune to cold and bad conditions... but I think more people are into bouldering nowadays than trad. I think the Lakeland Revival's a great idea though, there's a lot of routes in the Lakes that seem to get neglected and end up totally overgrown, so getting some traffic on them can only be a good thing.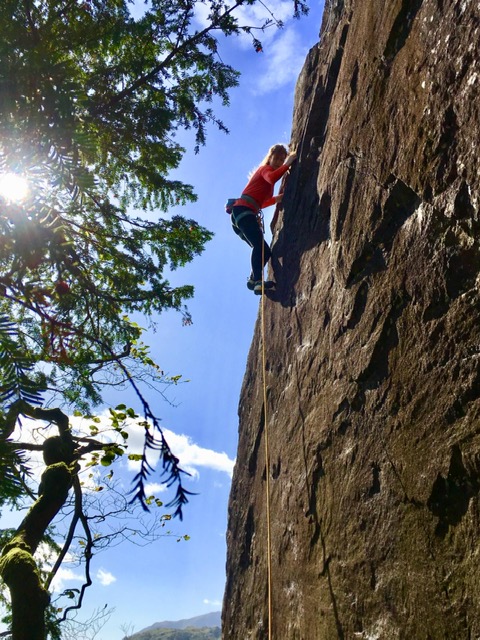 Anna on the successful lead attempt of Karma Kings (E7). Photo: Neil Gresham
We've heard there were some very sexist comments online after your trip to South America. Can you comment on these? What do you think of women in climbing, in general?
I think what really annoyed me about those comments was that if people wanted reasons to doubt me, they had some quite good ones in that I was over ten years younger than everyone else on the team, and vastly less experienced. The fact I'm female is pretty irrelevant compared to those, but that's what they all went for. I've seen plenty of negative comments about my male climbing friends too though (they seem more aggressive), whilst comments towards women are often much more condescending. That being said, the overwhelming response to the trip was very positive, and I guess you can't please everyone! With regards to women in climbing, I think that it's great how many women are pushing it now, in nearly every discipline.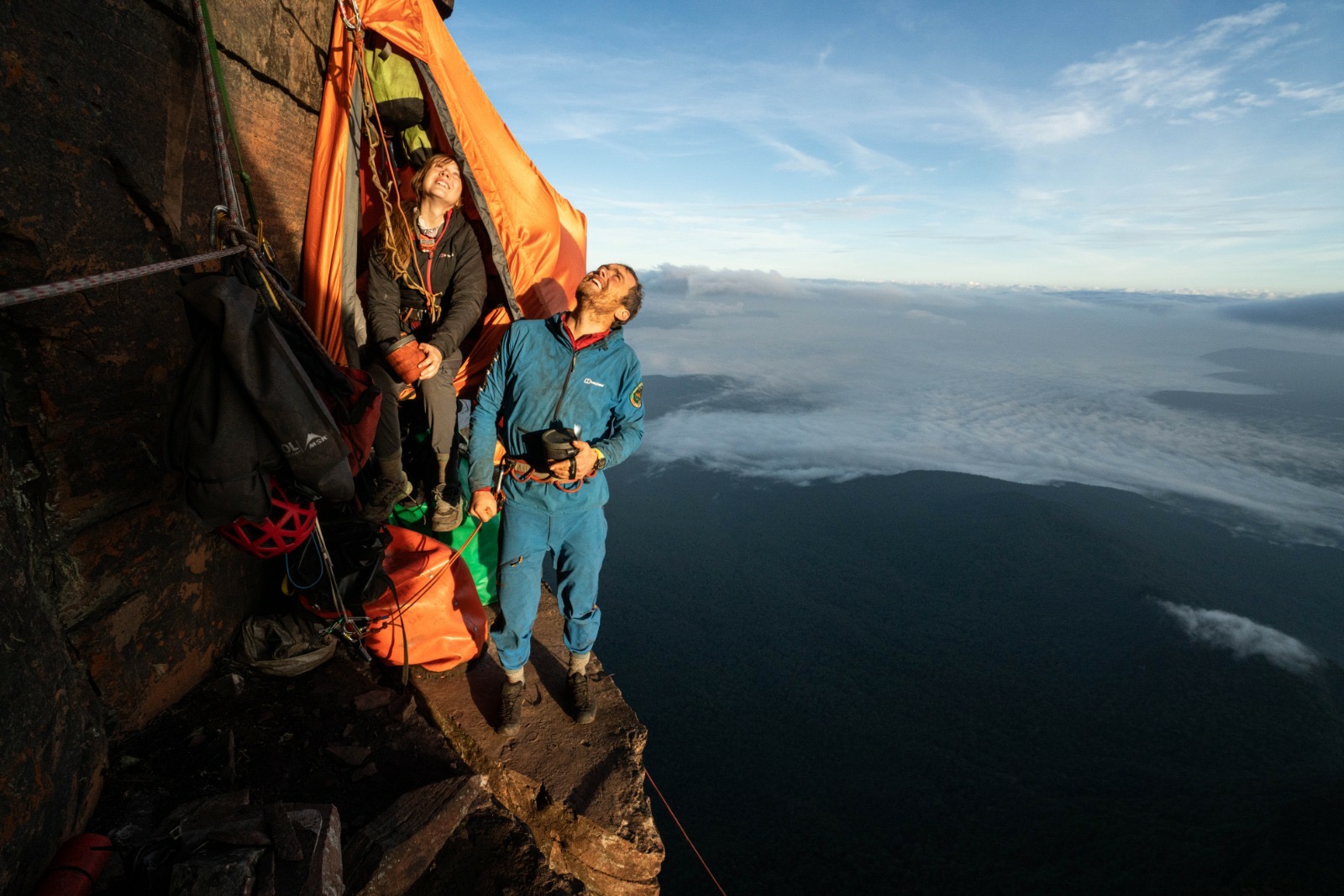 A very rare beautiful morning on Invisible Ledge, Roraima. Photo: Matt Pycroft
How did you get into climbing?
I got into climbing when I was ten, just from climbing with my dad at the local wall. I competed for a bit, then took a break in my teens when I decided I wanted to focus on other stuff, but at around age 19, I got into trad and haven't really looked back since.
Finally, if you had to share a belay with anyone, who would it be?
Alison Hargreaves. I think she was an incredibly interesting person, climbing the things she did at a time when climbing was still very much a male dominated sport. Having read both of her books, I was pretty moved by some of the situations she faced whilst pulling off all these amazing ascents. She was pretty tough.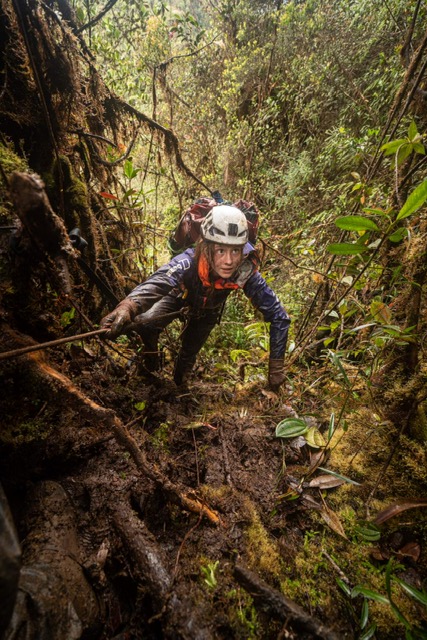 Anna 'mud-wrestling' near the slime forest, during the approach to Roraima. Photo: Matt Pycroft