Rhoslyn Frugtniet is a strong climber based in Bristol, who's quietly been ticking her way through classic routes and competing to a high standard on the international circuit. She's part of the rise of young competition climbers who've taken their skills outside, and occasional (revealing) news reports will pop up: '8a+ flash at Ceuse.' Chalkbloc interviewed Rhoslyn during the COVID-19 lockdown, and it sounds like she's coping just fine...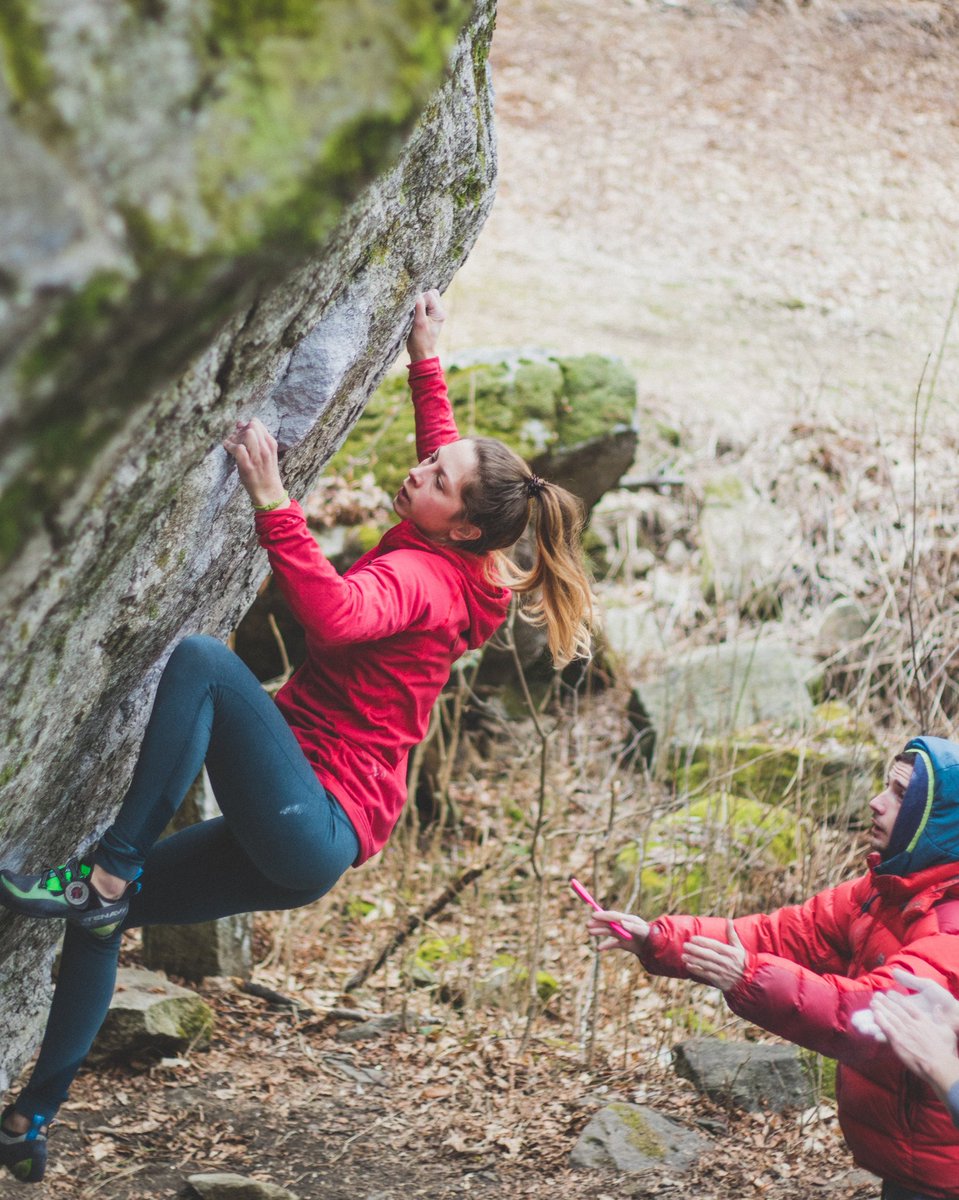 Rhoslyn on
Teamwork
(8A). Photo: Jacob Martin
You've competed in international climbing competitions. What and where are the best places you've visited while you've been traveling?
I'm lucky enough to be part of the GB Team, which means I get to travel and compete in some pretty cool places. My favorite comp is probably Chamonix - the wall itself is located in the town square and it has the most beautiful mountain backdrop! Climbing on rock is just as important to me as competing, so I try to take advantage of being near so many world-class crags when I am competing.
A few summers ago, I drove around Europe with my teammate Jen. We competed every weekend in the World Cups and went cragging in the week - it was a great way to mix it up and a good way to stay fit and psyched between comps! We visited crags around Briançon and Arco which are so good. I then ended my trip at the best of them all: Ceuse.
What are your climbing highlights - do you value hard flashes, or are you more pleased with hard redpoints/blocs?
I'm not sure what I would class as my climbing highlights. I think I just enjoy pushing my grade, and I had a good year last year: Font 8A, French 8c and good comp results. It's quite rare that I actually achieve my goals for the year! I was obviously super psyched to flash Face de Rat (8a+ at Ceuse). I don't value or not value flashing routes, but if they only take one go, it means you can climb so many more routes on a trip! I think the fight and uncertainty which you experience on an onsight or flash is pretty cool - not knowing the next hold or rest - pushes you mentally, but in a really fun way!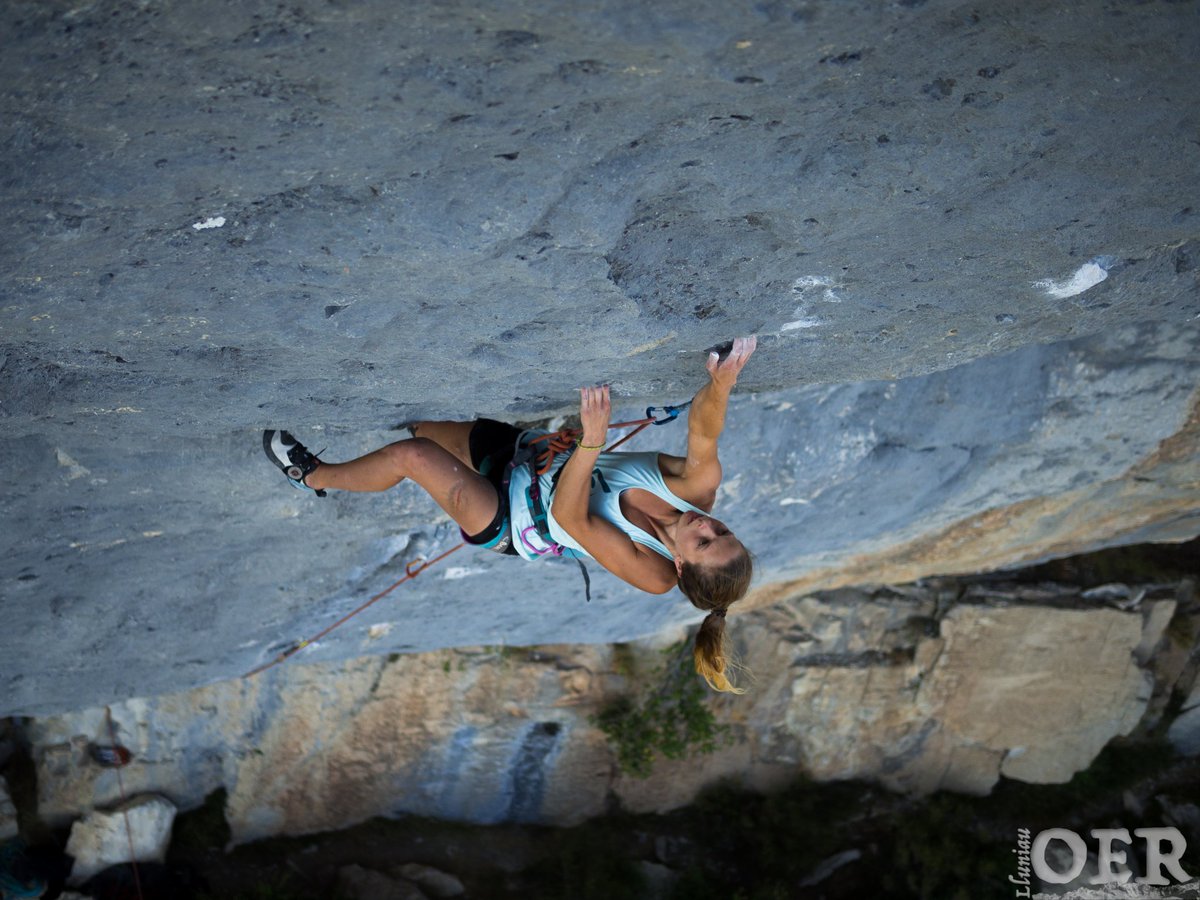 What do you do when you're not climbing/training?
I really enjoy sleeping, or catching up on the latest episodes of Made in Chelsea with a GnT!
Your competition results are impressive. Are you naturally competitive, and would've gravitated towards comps anyway, or does it help to have things like Youth teams and good coaches to encourage you towards these comps? 
Thanks - I don't feel like they are that impressive, but I'm learning a lot still. I've been competing ever since I started climbing, so I think I must be quite competitive! After a few years of climbing, I joined the Dynamic Rock youth squad coached by Si Rawlinson. We used to train every week to compete at national competitions (British Bouldering Competitions/British Lead Climbing Competitions). Having a great team around me definitely encouraged me to do more comps and it also made the training for the comps a lot more fun!
However, I always found comps challenging (I still do, actually) probably because I am so competitive, and at times I find it hard to enjoy them. I'm mostly really competitive with myself more than other people, especially when climbing on rock. I want to push myself and achieve my goals - this is great until you fall short! I actually took a big break from competing when I was at university, which was great for my head. It meant I could enjoy climbing outside and decide if I actually liked comp climbing (I always left comps feeling disappointed as I felt I didn't climb my best - but again, need to sort my head game out). Currently, I'm making it a priority to work on my headgame!
I currently coach a Youth Team at The Climbing Academy in Bristol and I aspire to help develop the Squad's climbing skills for whatever they endeavour to do - comps or rocks! Youth Teams are a great way to get into competing. Most of the Team train for the national comps but if it's not for you, then it's important (as a coach) to remind the kids it's all about having fun, and that climbing has many pathways; you might have way more fun at Pembroke than at a comp!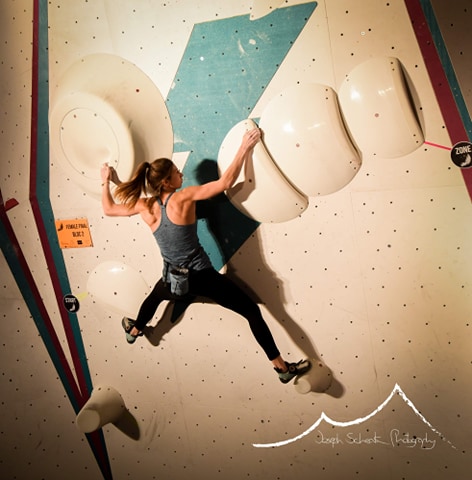 Rhoslyn competing at Blokfest. Photo: Joe Schenk
How're you coping with being in isolation due to COVID-19? 
It's now considered socially acceptable to drink alone, not talk to anyone and wake up at 11am - I'm in heaven! Fortunately, I have a small board, fingerboard and TRX, so thankfully can train the day away during the lockdown. I have also recently got Netflix - that's helping on rest days.
If you could spend the lockdown with a partner and your dream crag, what would you choose? 
Red River Gorge - though I haven't actually been yet. It just looks amazing.
What do you think of the female UK climbing scene - it seems lively and strong?
The female UK climbing scene is great at the moment! The Youth Squad I coach actually has way more females in the team than males, so I imagine the female UK scene will continue to grow!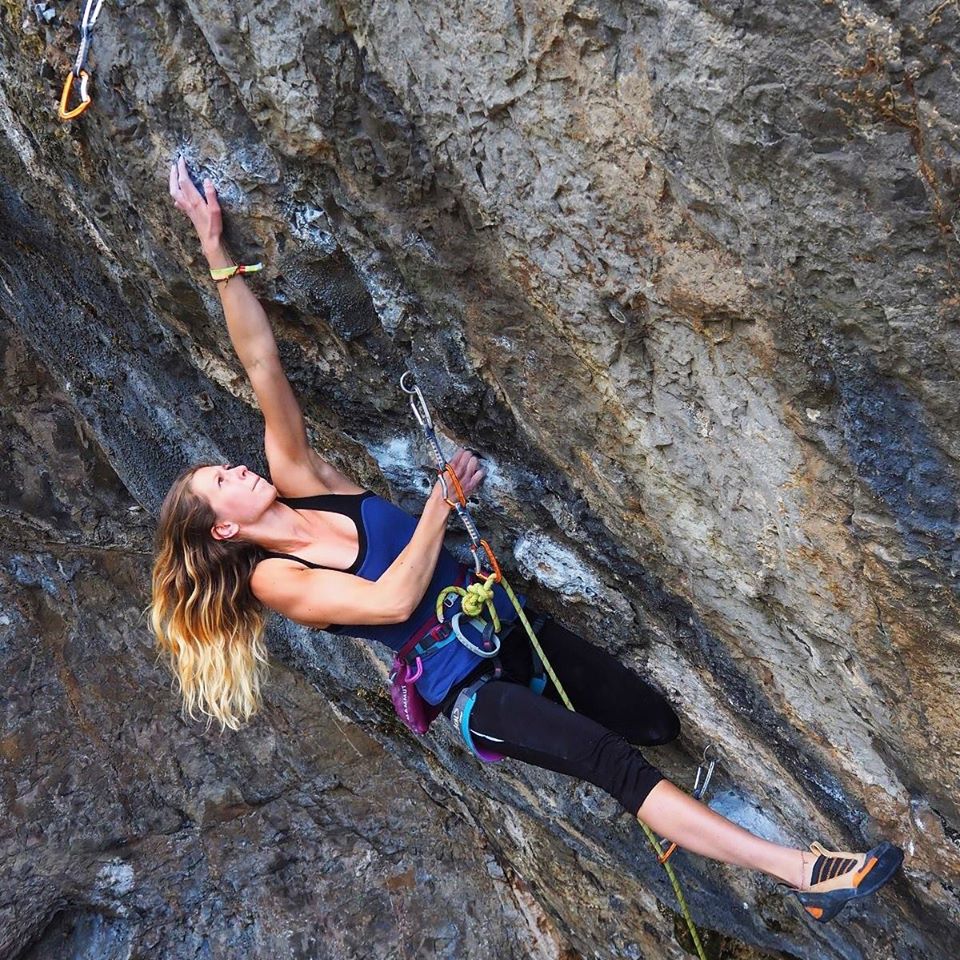 Rhoslyn on
Palace of Swords 
(8a). Photo: Elis Rees
Finally, if you had to share a belay with anyone, who would it be?
Jessica Ennis Hill - I don't think she can belay, but I find her really inspiring. If she wasn't available then definitely Si Rawlinson, we could reminisce about the good old days in DR and bitch about these triple dyno's in comps that are now considered to be climbing!