18-year-old Hamish Mcarthur is part of the up-and-coming generation of strong British climbers. Mixing indoor competitions with bouldering and sport outside, Hamish has worked through classic blocs and routes in his trademark quick time. In 2019, Hamish placed 2nd in the Youth World Championships and in January 2020 climbed two 8c+/9a routes in Spain, illustrating his skills after putting so much effort into indoor training.
Can you tell us about your podcast (The Projection)? Why did you start it up?

Max Milne (one of my best friends and training partners, who I co-host the podcast with) and I are always sharing interesting thoughts and ideas with each other, whether original or borrowed from other podcasts, for example. When lockdown began and we both had more time on our hands, it seemed natural to share these conversations with the world in podcast form. Our primary goal of starting The Projection Podcast was to give people an insight into our lives as elite-level climbers, and hopefully inspire more people to develop a love for the sport and life in general. If you're interested, it can be found on Spotify, YouTube and most other podcast streaming apps.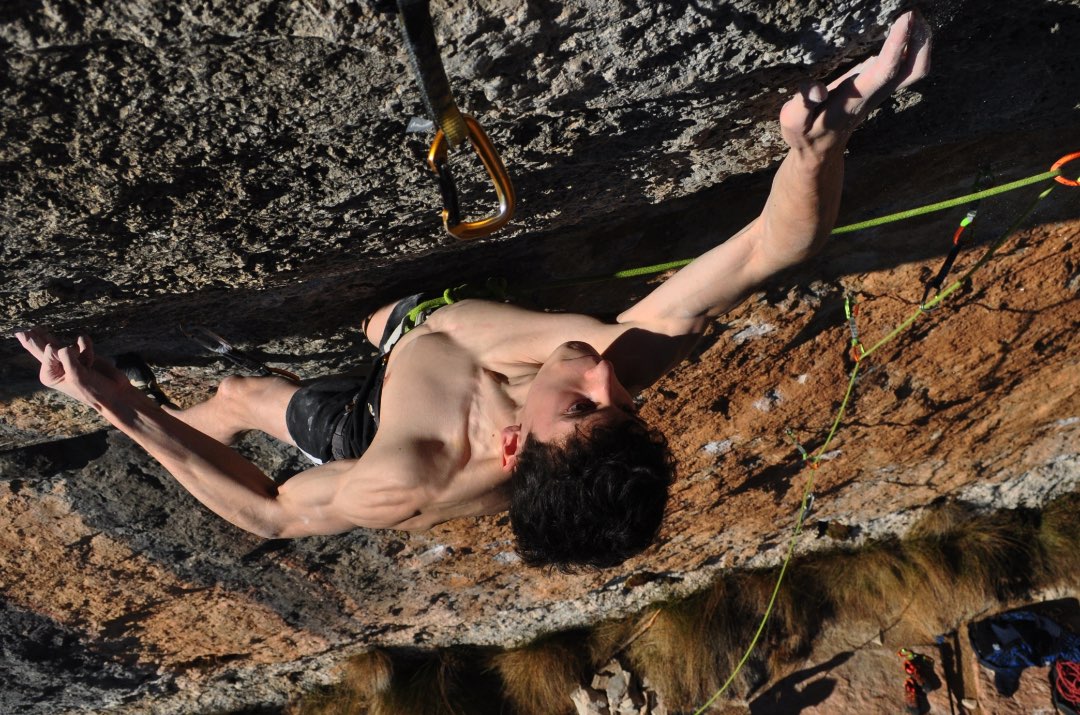 Hamish on
A Muerta
 (8c+/9a), Siurana. Photo: Hamish Mcarthur Collection
How did you cope during the spring lockdown in 2020? Was it a good opportunity to train?
To be honest, I think I've coped as well as I could've. Before lockdown I was in my final year of A levels, preparing for exams alongside both junior and senior team World Cups and Championships. For the first time ever, I've been able to give 100% of my attention to training and recovery, making the most out of every single session, instead of rushing between textbooks and the pull-up bar. I've been able to use my free time to focus on the often-neglected and far more subtle aspects of competing, such as developing the right headspace to deal with the inevitable pressures of being at the top of your game in whatever you do.
Do you think climbing is as much about 'messing about with mates' as 'winning in comps?' Are they both valuable experiences in different ways?
A good question and one I've thought about a lot before. As with most things in life, I've come to the conclusion that for optimal performance you need a healthy balance of both. Without having the focus on winning, you'd feel out of place in a competition environment and hence would not develop the respect-based friendships that otherwise form. Similarly, if your sole focus is on results, it's very easy to isolate yourself from the climbing community and the opportunities that arise from knowing the right people and knowing they've got your back. The only way to find the best ratio is through experimentation.
What are some of your long-term projects and goals?
My only real goal is to push my physical and mental limits to their outer reaches and hopefully push the limits of climbing performance in doing so. Whether this comes in the form of outdoor grades, first accents or completion results, I'm pretty indifferent and intend to push myself in all aspects of climbing.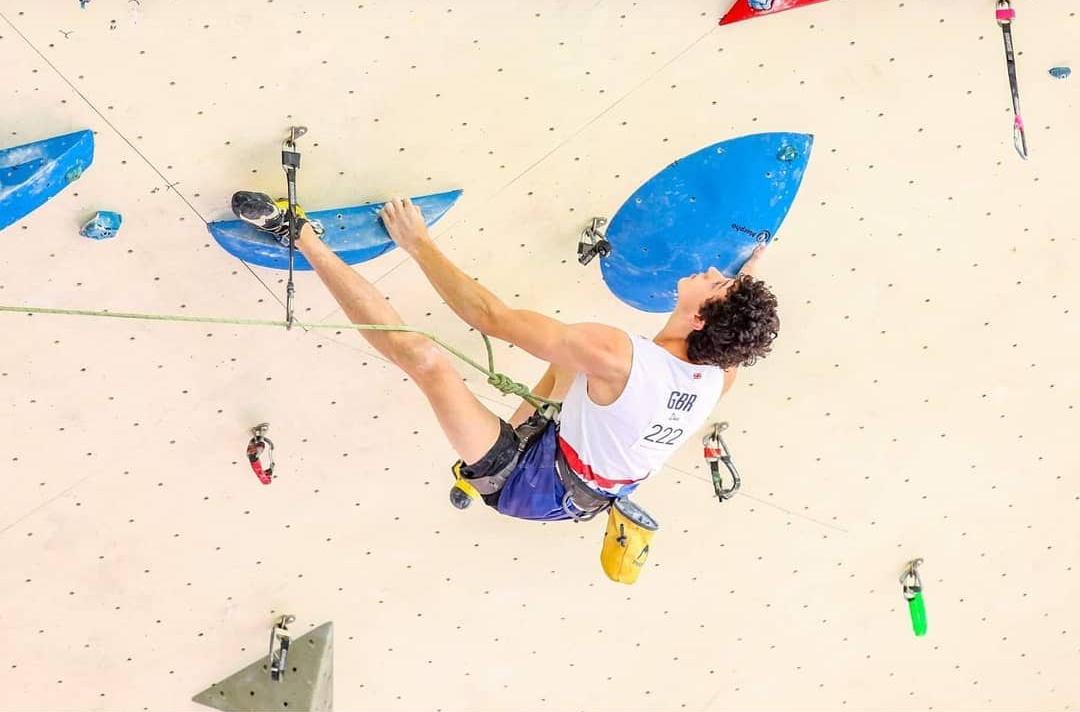 Hamish on the way to his first European Youth Cup podium result. Photo: Hamish Mcarthur Collection
What are some of your highlights in climbing?
The obvious stand-out moment has got to be my silver medal at the Youth World Climbing Championships last year (2019). In this event everything seemed to run smoothly for me, comfortably making the Semis, then Finals and ending up on the podium. Another pivotal moment was just a few weeks prior, when I picked up my first medal in a lead European Youth Comp after 10+ comps finishing just a hair out of podium position. As for rock climbing, I've only just really started getting into it, with my first ever rock trip taking me to Siurana late last year. Here I surprised myself by ticking Jungle Speed (8c+) and A Meurte (9a) in just 2 sessions each, having never tried harder than 8a before the trip due to lack of opportunity.
How do you cope with the pressure of competitions? Any highlights or epic fails?
I've always been able to keep a pretty cool head under pressure and seem to perform best when there's something on the line. For a while, I viewed this as one of my assets and didn't see the need to work on it - it was largely ego-driven, as admitting to yourself you start to crumble under certain pressures isn't easy. However, in confronting this issue and after a memorable conversation with my coach (Mark Glennie) in Chamonix after a somewhat disappointing competition, I've recently developed a healthier way of dealing with the pressure of competitions. Without going into too much depth, I essentially aim to enjoy and appreciate the present moment, even whilst physically on the climb during a World Championships final, with the result only in my periphery. I aim to control the controllable factors as best I can and be at the mercy to everything else (such as how my competitions go, for example.)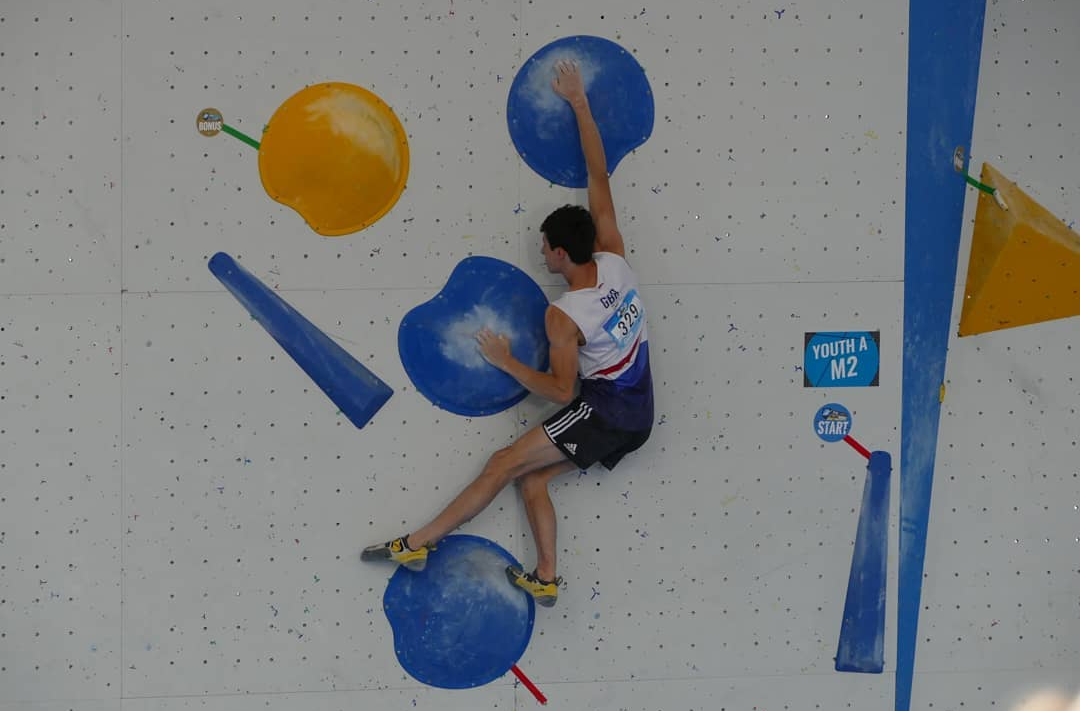 Hamish competing. Photo: Hamish Mcarthur Collection
Can you give us a quick insight into the GB Climbing Team?
First of all, it's important to note that my individual coach and training programme is external to the GB team, so whilst he works alongside them with a handful of GB team members, there is no direct link. Within the team there are a bunch of coaches who all contribute something different, whether that be mobility work, nutritional advice, sports psychology etc. However, this is more general guidance than an intensive personalised plan. For example, I don't follow any dietary plan - I just eat what feels healthy for my body - instead of making it an exact science.
Finally, if you could share a belay with anyone in the world, who would it be?
Hmmmm... Well the obvious answer seems to be Adam Ondra, as I feel in terms of outdoor climbing I would learn the most from watching him. But I think I'll have to go with Alex Honnold as it'd be the easiest belay of my life, no ropes required!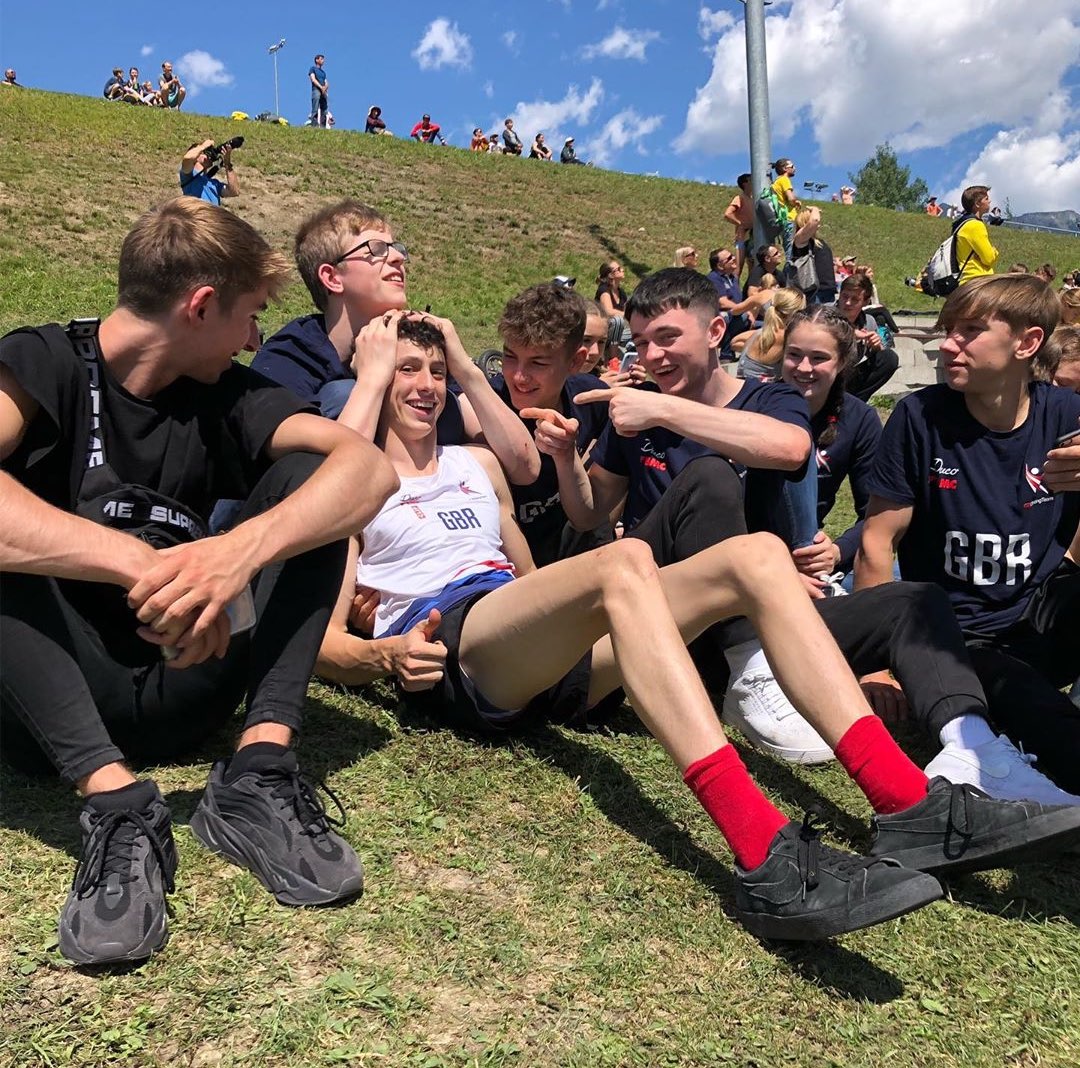 Hamish with GB Climbing Team members. Photo: Hamish Mcarthur Collection