John Thornton is an international award winning sports photographer and filmmaker specialising in adventure sports product images and athlete promotions. He's also no slouch in his own right with ascents of Bat Route and Groovyfied at Malham and ski descents of the Eiger West Face...
You're a climber/photographer based in Europe. Can you tell us how this came to be? Was it climbing or photography that came first?
Simply put it was to be surrounded by the mountains. Around the age of 18 I decided to no longer continue any educational studies and head to the Alps. But my ticket there wasn't climbing or photography but instead skiing. In 2014 I began working as a ski instructor in the Freeride mecca of St.Anton, Austria. It's here that I developed a lot of my photography, especially in the realms of snowsports.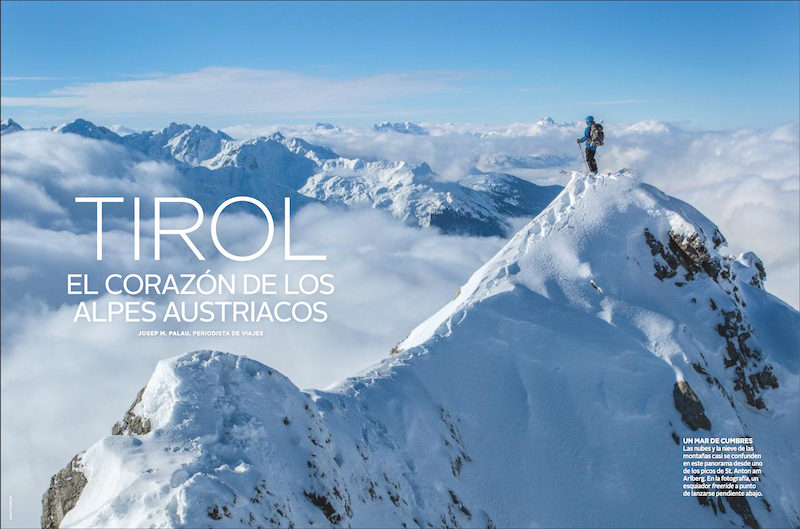 Image published in National Geographic Spain for an article on Tirol.
Ticking the chains of Bat Route must've felt pretty good?! What's the journey there?
That's was a great sport climbing season for me! In the Spring I'd returned to the UK and began work on a project of mine at Malham Cove. After quite some sessions I made a first ascent of Groovyfied which weighs in at 8c - my first of that grade. I was actually doubtful that I would ever climb at such difficulty so was a little unsure to give it this grade at first.
However, after ticking Bat Route later that season (which went much quicker) it seemed a good confirmation both to me personally as a climber and for the new route. I also got chance to work Pete Dawson's Something for Nothing 8c and got close to that as well! But that feels tough so will to return to that one...and with some more training!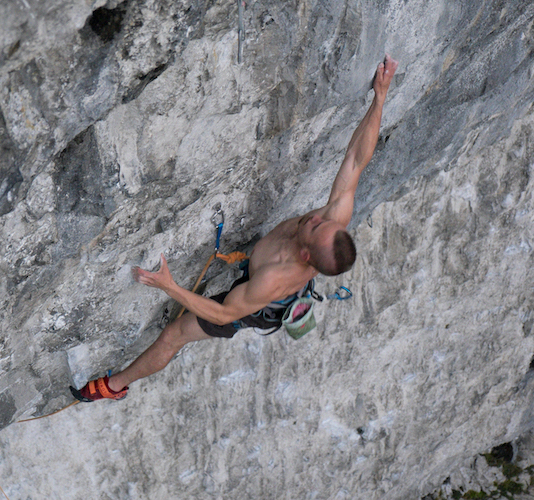 John stretching out on Bat Route, by Robbie Phillips.
What are some of your highlights in photography?
I would have to say that winning the Arco Rockstar in 2018 against a lineup of pretty well known photographers has to be one highlight for sure! Most recently I was fortunate to be invited along to help capture the North 6 project by Roger Schaeli and Simon Gietl. Seeing those guys perform in all manor of conditions day after day was pretty inspiring! Capturing them on the Dru and the Grand Jorasses from the Heli was a very special moment as a friend, spectator and photographer.
What lessons have you learned which spring to mind? Any good stories winter alpinism, skiing, mixed climbing, on photo shoots...?
I've come to learn that suffering can be a large part of what I do - usually the more of it there is, the better the results. This comes in many forms from carrying your best glass and quickest camera up the mountain, to just being numb to the surroundings.
A few years ago (whilst training for an expedition to Kyrgyzstan) I was caught in a blizzard on the Mönch NE face (traversing towards the Eiger). I was alone, it was about 3am and the only object to reference to my location a black line below me - this being the Bergschrund. After losing the feeling in my hands and toes I eventually turned around.
Sometime later, on the descent of the normal route, the clouds began to separate and the sun rise in the distance - the perfect photo opportunity you could say! Whilst returning to the hut for warmth was probably the most sensible idea I knew that I would regret letting this opportunity pass by. Instead I got my camera out and did some "extra training laps" on the ridge with a beautiful sunrise in the background. Despite the suffering these images turned out to be well worth it.
It's always in these moments that I find myself hesitating between comfort or continued suffering. Most of the time I've found the latter to be most rewarding!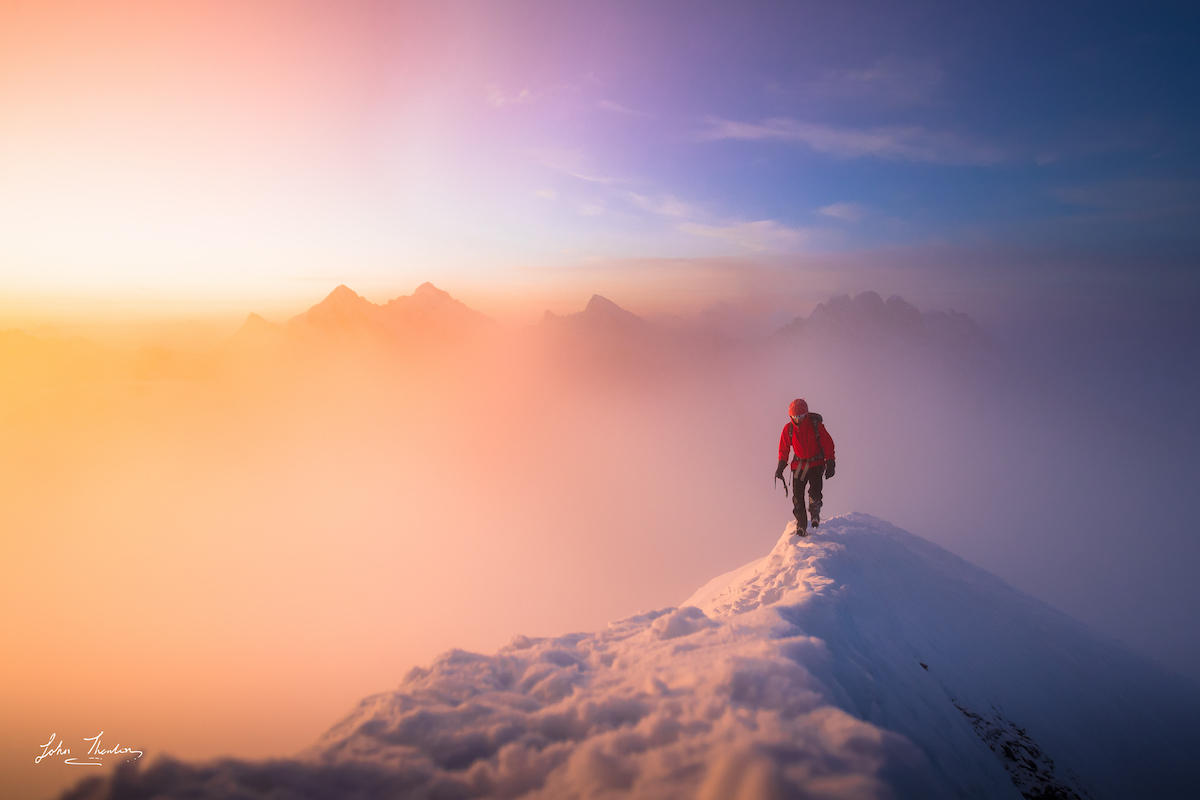 Sunrise suffering on the Mönch
For the photography enthusiasts out there, any tips to take good photos in the mountains? What camera do you use?
I really recommend looking at other photographers work that inspires you, but really study it. It's easy to learn from those more experienced than you. All the best photographers gained inspiration from someone at some-point in their career.
Time and location matters. Do your research and have an idea of where the sun will be and when. Even the best cameras won't compensate for crap lighting. The colours you can capture early and late in the day totally transform your image.
What's the story? Have the team been on the go for several hours through bad conditions? Then don't just shoot a pretty landscape. Get close, show the pain, the enjoyment or whatever emotions there may be.
I'm currently using the heavy but robust Canon 1DX ii. The results are great but the weight is not, especially when it comes to mountain photography. I'm looking to trade it for one of the lighter, mirrorless options that Canon offer such as the R5 or R3.
Finally, if you were to pass some time on a belay with anyone in the world, who would it be?
I think it would have to be Alex Honnold. I reckon he has some good banter and would probably just solo everything anyway so would be an easy belay day!
John is sponsored by Jottnar, Julbo, Petzl and Whitedot Skis. You can follow him on Instagram or view his portfolio on his website.