Emma Twyford is one of the leading figures in the UK climbing scene. She's consistently been climbing in interesting places, on hard routes of all styles, and also manages to route-set as well. Chalkbloc caught up with Emma as she prepares to battle with The Big Bang (9a) again - and potentially become the first British woman to climb the grade. Good luck!
What are your stand-out trad routes? For example, your flash of Bucket Dynasty (good effort by the way!) was very impressive. Could you pick a couple of memorable routes, and why?
It's really hard to pick out just a couple of memorable routes because they all hold special meaning at the time but two that spring to mind in recent times would be:
Big Issue (E9 6c): This was at the very top of my list for last year but it didn't come easy due to being tidal and with mixed conditions. There were times I made the trip down when the stars just didn't align. I think the mixture of climbing there and sharing the experience and psych with a few different people made the journey on this route very enjoyable. On the day I did it I didn't expect to do it after a few long days and light nights, my preparation wasn't the best. But I had to dig deep, try hard and power scream my way up the route. I can't think of many routes that have made me do this, let alone a trad route. It was hard not to enjoy this route and I was a little sad to get to the top knowing it was done.
Impact Day (E8 6c): This was a quick ascent for me with just one visit to the crag. I top roped it twice and then led it. Although it goes under the radar at the time this one was a mental challenge knowing that the consequences if you mess up the bottom can be pretty painful with a bad landing. I sat with James McHaffie who had just cruised the route and deliberated over whether to lead it or not for a good 20 minutes. I had to dig deep once past the start and I got a little pumped on the head wall trying hard not to fluff the sequences whilst trying to stay calm, topping out was incredibly satisfying. It truly is a stunning climb in a fantastic location in the Lake District up on Pavey Ark with the added bonus of the Old Dungeon Ghyll at the bottom for a celebratory pint! This was followed by a stellar weekend teaching some keen youths to trad climb in Langdale on one of the Youth trad meets organised by Ron Kenyon.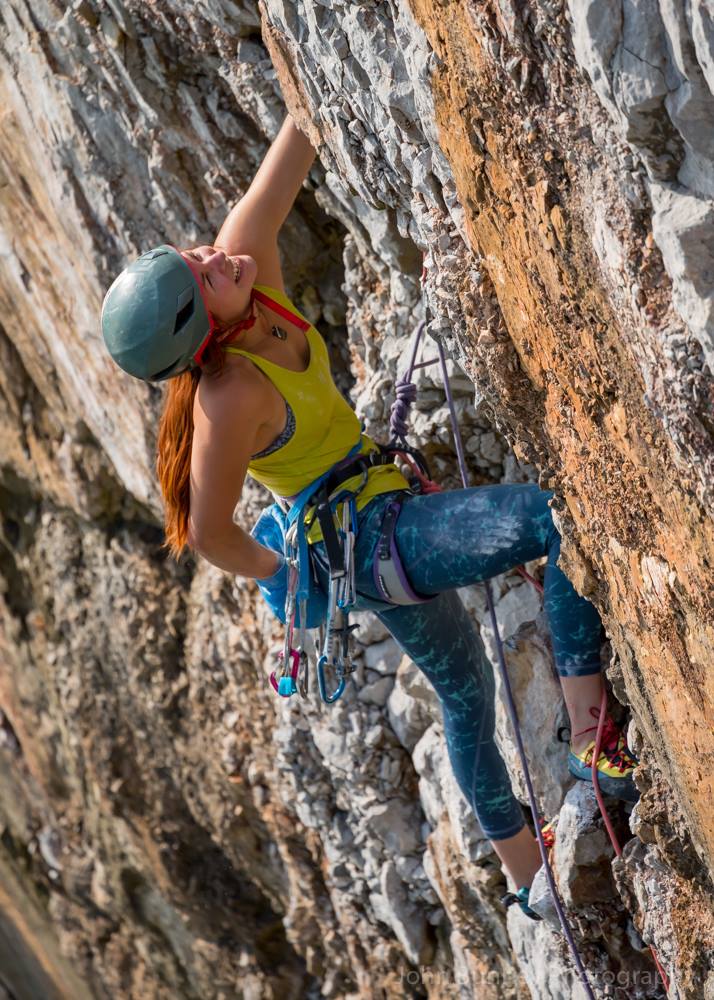 The Big Issue (E9 6c). Photo: John Bunney
Has your climbing changed over the years? You've always been cranking on sport (e.g. Statement of Youth) and trad - are your aims simply harder routes, or are you excited about new places?
There are always areas to improve on. My climbing style has made small improvements, but I think I have learned many lessons over the years that make me a little wiser about listening to my body and trusting my instincts on when to go for a route. I'm a little time limited so, at the moment, I pick routes mostly in the UK but they have to be lines that inspire me irrelevant of the grade. Though I figure that now is the time to push my body and then I can look into a few more adventures in the future. There will always be the temptation to get drawn into adventures in the mountains, or to far off exotic places, though with current climate issues I'm trying not to fly too much and limit it to a couple of times a year if I can.
How did Rare Lichen compare with Once Upon a Time in the Southwest [both E9]?
They are both similar yet very different. OUAT is a 50m slab route with small kit but quite a lot of it yet the climbing is a little trickier and you have to keep your head together for longer. I found the style of this route quite hard and it took me a while to figure out a decent sequence that worked on the crux.
In comparison Rare Lichen is easier climbing and similarly small kit but less of it between you and the ground. I think on the whole OUAT was a more serious proposition and in hindsight for Rare Lichen I should have waited for a better day and placed the kit to be truly happy but both were valuable and fun experiences.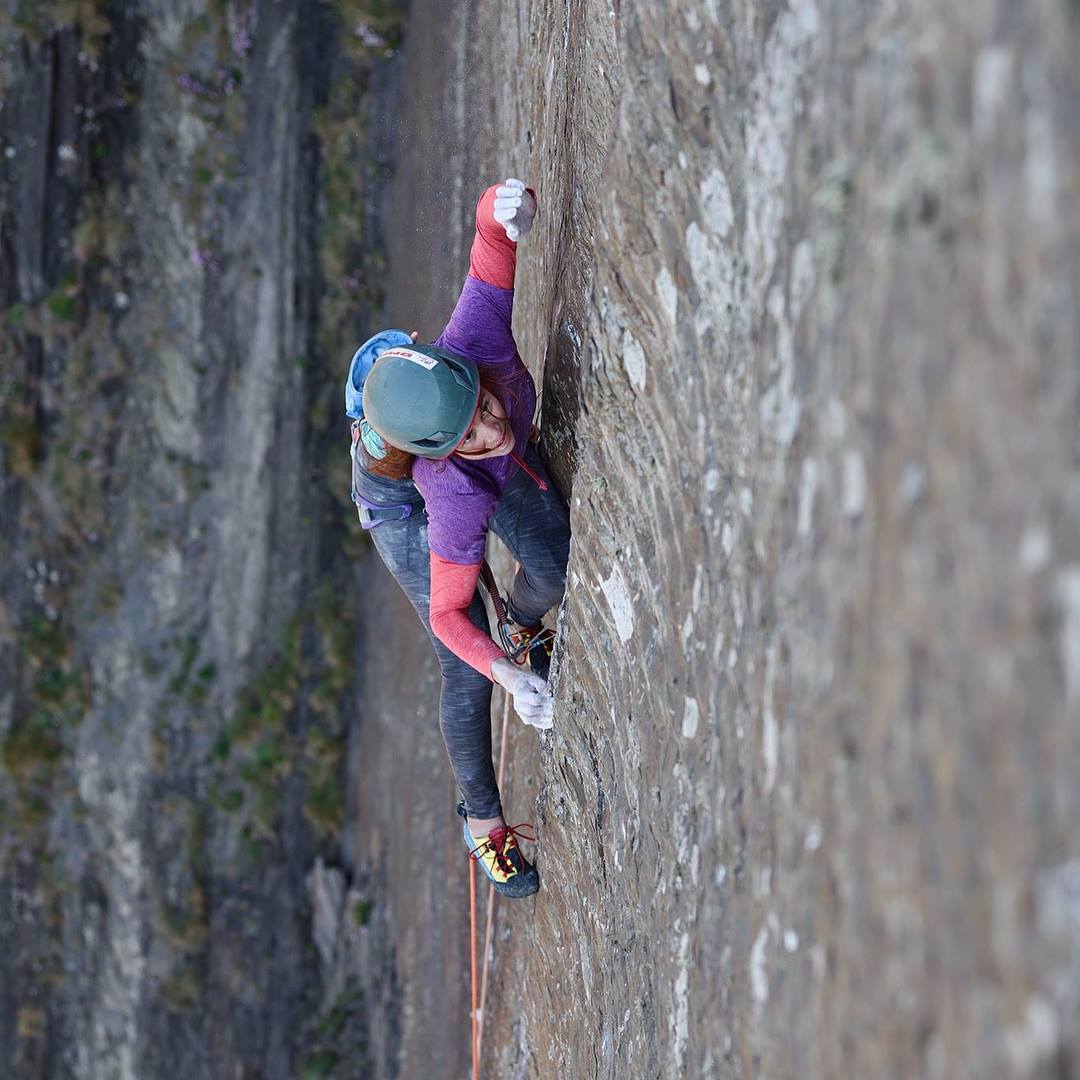 Once Upon a Time in the South-West (E9 6c). Photo: Ray Wood
How's it going on Big Bang [9a at Lower Pen Trwyn]? Hopefully you know everyone's rooting for you!
Haha thanks! It's a tricky one to talk about because I've kept a lot of it to myself and close friends. Last year's hot summer didn't help with momentum, but I came very close to doing the route in the autumn/winter, falling off 5 moves from the top whilst trying to get established on the top slab. Since then, I picked up a shoulder and minor finger injury this year whilst route setting which prevented me from training but I'm on the road to recovery now (touch wood) and my first sessions back on it this year have been surprisingly promising. It's cool because this route is testing all of my limits. I just have to hope that all the stars align one day soon, after investing so much time and effort into this route.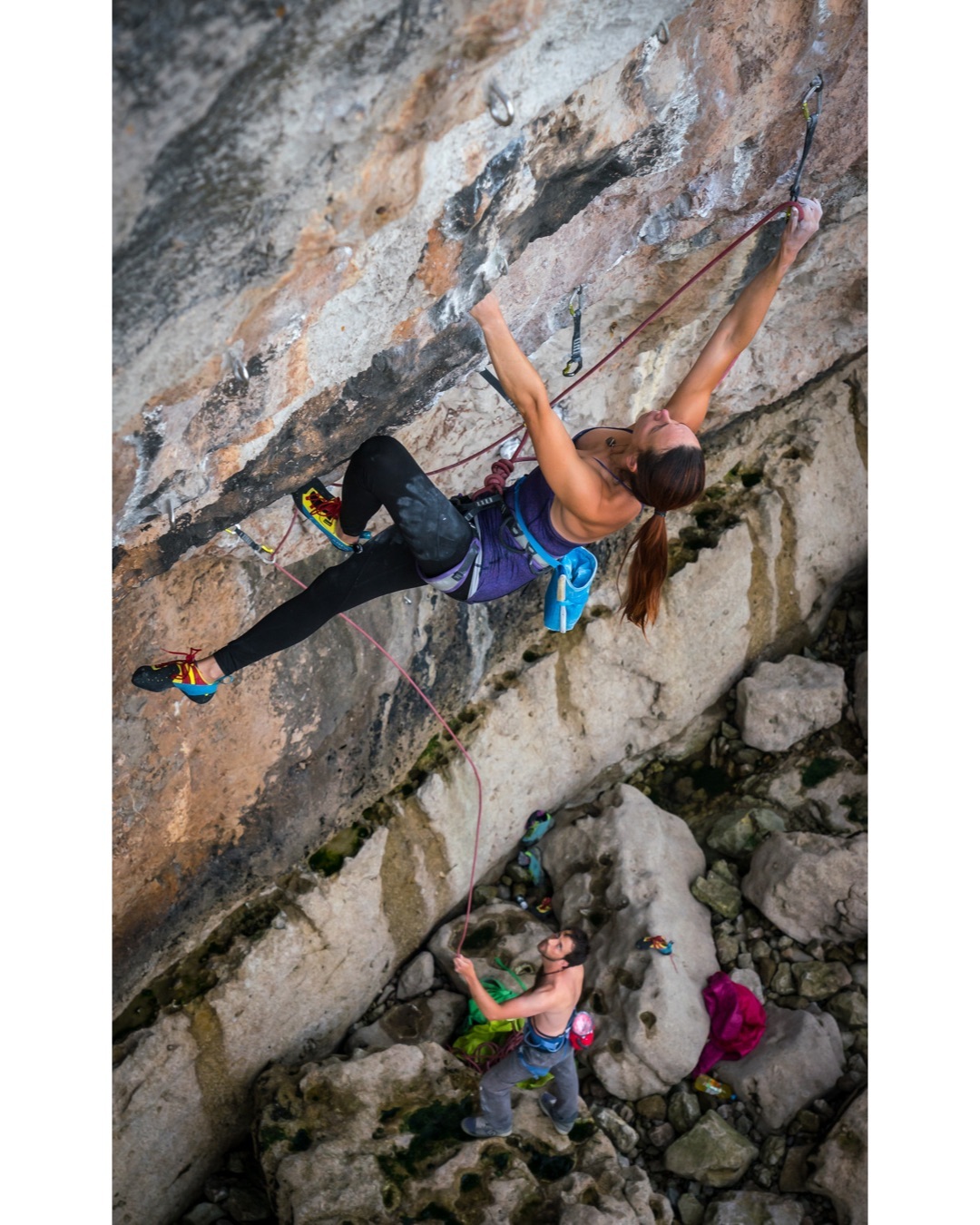 The Big Bang (9a). Photo: John Bunney
Can route setting complement climbing, or is it so physical with lots of driving that you've got to block off time for it?
With most routes, I can get away with climbing between sets, but for Big Bang I'm having to block off windows of potential opportunity so that I can be fresh enough to try the route. Route setting is great for general fitness as long as you don't get injured but it can be hard to find the time to train specifically without burning out. I'm careful now to be very specific and keep my sessions short and sweet when I'm setting lots, usually this involves very little actual climbing as I do so much when I'm testing.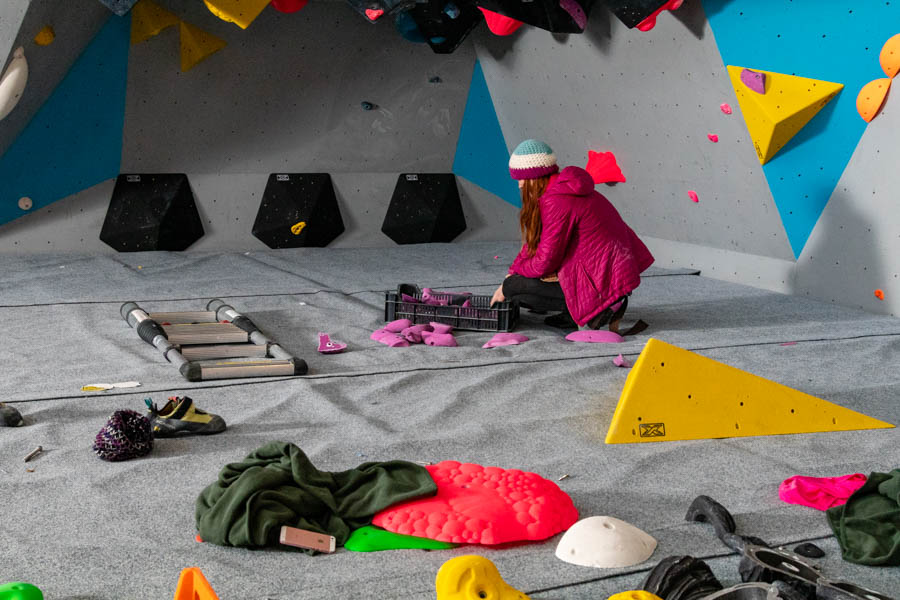 Photo: David Wolhuter
What do you think of the women's climbing scene in the UK at the moment?
The women's climbing scene in the UK is continually on the up in every aspect. It's great to have so many inspiring role models like Maddy Cope, Hazel Findlay, Mina Leslie-Wujastyk, Rhoslyn Frugtinet, Molly Thompson-Smith and of course, Shauna Coxsey! It's great to see this paving the way for a potentially even stronger young generation coming through in every discipline and much earlier on that I hope they will turn to various aspects of climbing!
Follow Emma on Instagram.
Emma is sponsored by Patagonia, DMM Climbing, Scarpa, FrictionLabs and Climb Skin. She's supported by V12 Outdoor.