Over the past 12+ years Jon Gupta has organised, climbed, guided and summited mountains on over 80+ major expeditions all over the world – including organising and leading the current world speed record for the 7 summits! In 2017 alone, he guided Everest, lead the first team ever to finish the Yukon Arctic Ultra 430 mile race, set a new British speed record on Kilimanjaro of 8hrs 11mins and ran around the iconic Bob Graham Round in 22hrs 28 mins - A very accomplished mountaineer who enjoys using his knowledge to help others acheive their mountaineering goals through his company Mountain Expeditions and jongupta.com
You've made a name for yourself as a high-altitude guide/operator. Can you tell us about it? What are the highs and lows? 
 
I first went on a high altitude expedition during summer holidays from uni and really enjoyed it. It was self-organised, fun and successful and we learned a lot along the way. I didn't seem to suffer the headaches, loss of appetite, lethargy and other high-altitude discomforts many do. In fact, I felt really strong and loved the whole experience. I pushed the high-altitude mountaineering personally over the course of a few years before going full circle, and began guiding groups on high altitude mountains around the world. I've never stopped since!
 
I really enjoy all aspects of these expeditions, from the organisation beforehand, liaising with my in-country agents, through to the client interactions, helping them book on and answering their questions. Once the trips are underway, I love the logistics on the ground, and the many layers and forward planning this involves. Of course, I really enjoy the group/client management during the expedition as well. I love the mix of adventure travel and the big mountaineering objectives. 
 
There are many 'highs' (it's an incredibly rewarding job & life style), but, of course, there are some lows as well. Mainly and most obviously, the extended periods of time spent away from home, friends and loved ones. 
 
Within the guiding itself there are few things in life as fulfilling as a successful big (3 week+) expedition with a great team and a successful outcome. I've written articles about the Post Expedition Blues (PEBs), where I try, albeit with difficultly, to dive into this subject in more detail. (Read 'Isolation' over on Sidetracked))
For me, there are times spent and life lessons learned on these expeditions that can't be experienced in 'normal life'. Over the years, I've noticed that as these lessons have seeped into, and influenced, my everyday life. I belived that, as a result, I have become a better person, more understanding, more flexible and more accepting. In many ways, I feel shaped by the positive effect these expeditions have had on me. I also know, from conversations with many clients that these big, high altitude expeditions, have had many positive effects in their personal lives too. 
One of the things that you experience on these trips is time and space. They make available hours and days of space for you to enjoy. Time when you can read, think, play cards, connect with your fellow climbers, invent games, or time to just sit, look and listen. Surrounded by nature and the majesty of the mountains, this can be a deeply spiritual experience and offer perspective on normal life. Far from being boring or wasted, I find it incredibly valuable because it allows you to take stock, to put order in your thoughts and feelings and to remotivate yourself for the journey ahead.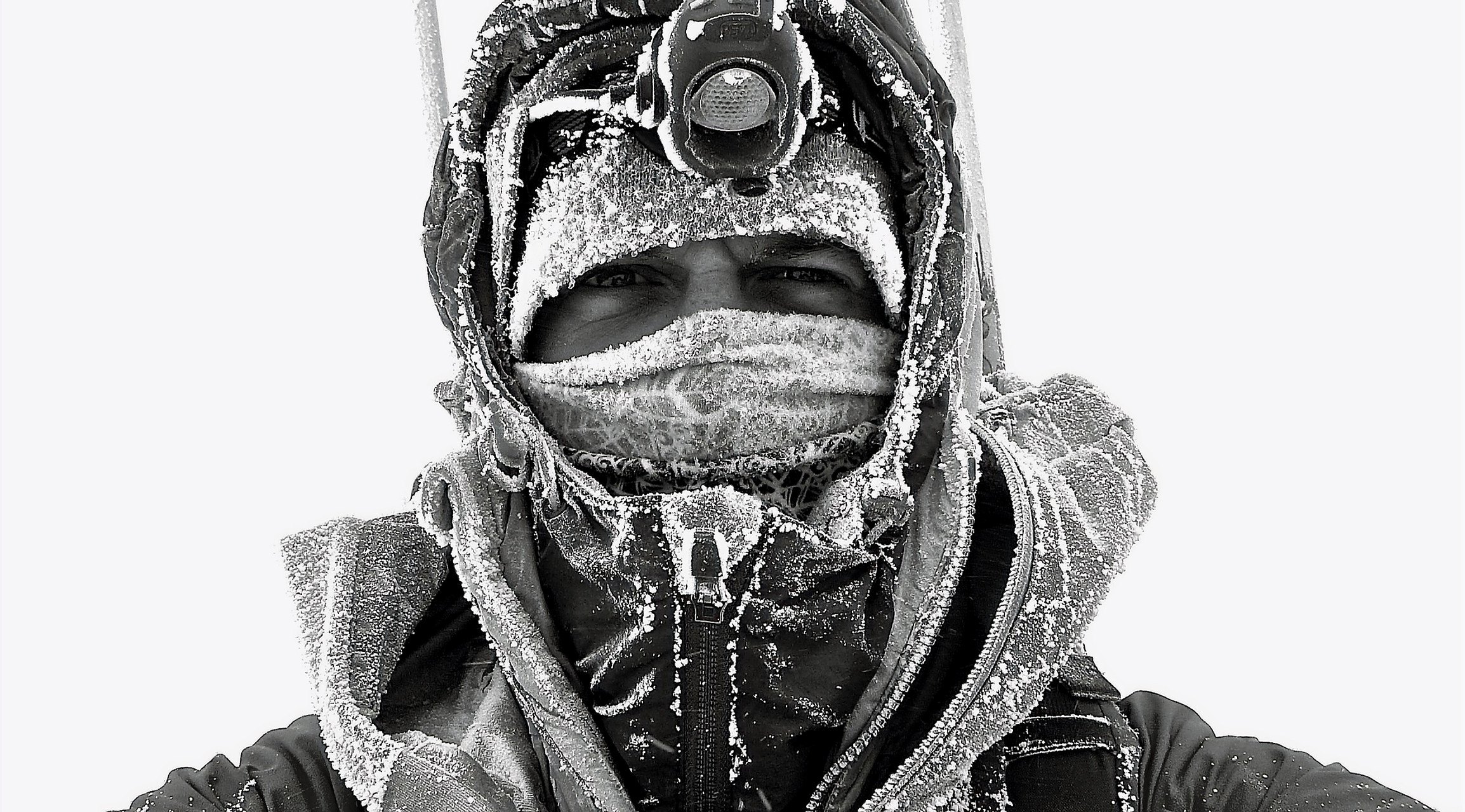 Do you have two passports and a very busy schedule?!
 
I do have two passports! Most of the time, it's unnecessary but on a few occasions, it's proven very useful. It means I can travel whilst the other passport is in a visa application office somewhere. Also, some countries, like China, won't allow me in with a passport containing a Pakistani visa, so I can use the other one instead. 
 
My schedule is actually very relaxed  - I work in blocks and often have a loose plan, running up to 18 months ahead, but it's also very flexible and adaptable. For example I usually split my year like this: Winter - a chunk in Scotland and a chunk in the Alps. Spring is usually in the Himalayas, and summer/autumn is at home in North Wales. In late Autumn I usually head to Africa (to Mount Kilimanjaro or Mount Kenya) and then I am off to the Himalayas again for the autumn season. I'll generally be home for Christmas/New Year and then often fly off to South America for a trip before going round again. 
 
Of course, things often shift and change. Next year, my programme will be slightly different as I hope to enrol in the British IFMGA scheme and l expect to be a little less involved for a few years in the big high-altitude expeditions whilst I concentrate my time and effort on this. 
 
What do you think of Nims doing 14 x 8000m peaks? 
 
Epic! Physically and logistically it's an incredibly impressive achievement. There is no doubting his impressive physical fitness and strength at high altitude. That he was able to line up all the intricate logistics required was also remarkable. The part that impressed me most about his achievement was that he climbed Nanga Parbat, G1, G2, K2 and Broad Peak all in one big expedition - oofff that's unimaginably big! There is also some good fortune with lots of good weather windows too.
 
From a technical point of view, however, climbing these 8000m peaks is not particularly challenging, as they are predominantly steep snow slopes and ridges, on fixed lines, and you have the benefit of oxygen and plenty of support. 
 
Overall I doff my cap to Nims' accomplishment, but within the realms of climbing and mountaineering, it was more remarkable as an incredible endurance event. 
Does it remind you of when you facilitated the 7 summits record?
 
A little, but mostly no. There are similarities within the planning and logistical challenges we faced eg, dealing with local authorities and applying for permits and visas, but not much more. 
 
On Steve's (my client) 7 Summits project, we were not in a rush on the mountains at all. Due to the different seasons, we didn't have to race up and down or cut corners on the mountains. In fact we had too much time! So we enjoyed the local culture, drank wine & even took a 2 week break in the middle at Steve's home in Australia. 
 
Our main goal was to fully experience each mountain and country and take the time needed to ensure the summits were successful. Vinson and Everest provide the 'book-ends' to the expedition and the other 5 fit in between.
 
It may sound ridiculous or arrogant (it's not my intention), but having been to most of them many times before, I was confident that with Steve (who was super strong) we would summit 6 of them without too much difficulty. The only one of the 7 that was a question mark would be Denali because we planning on doing it pre Everest in late winter!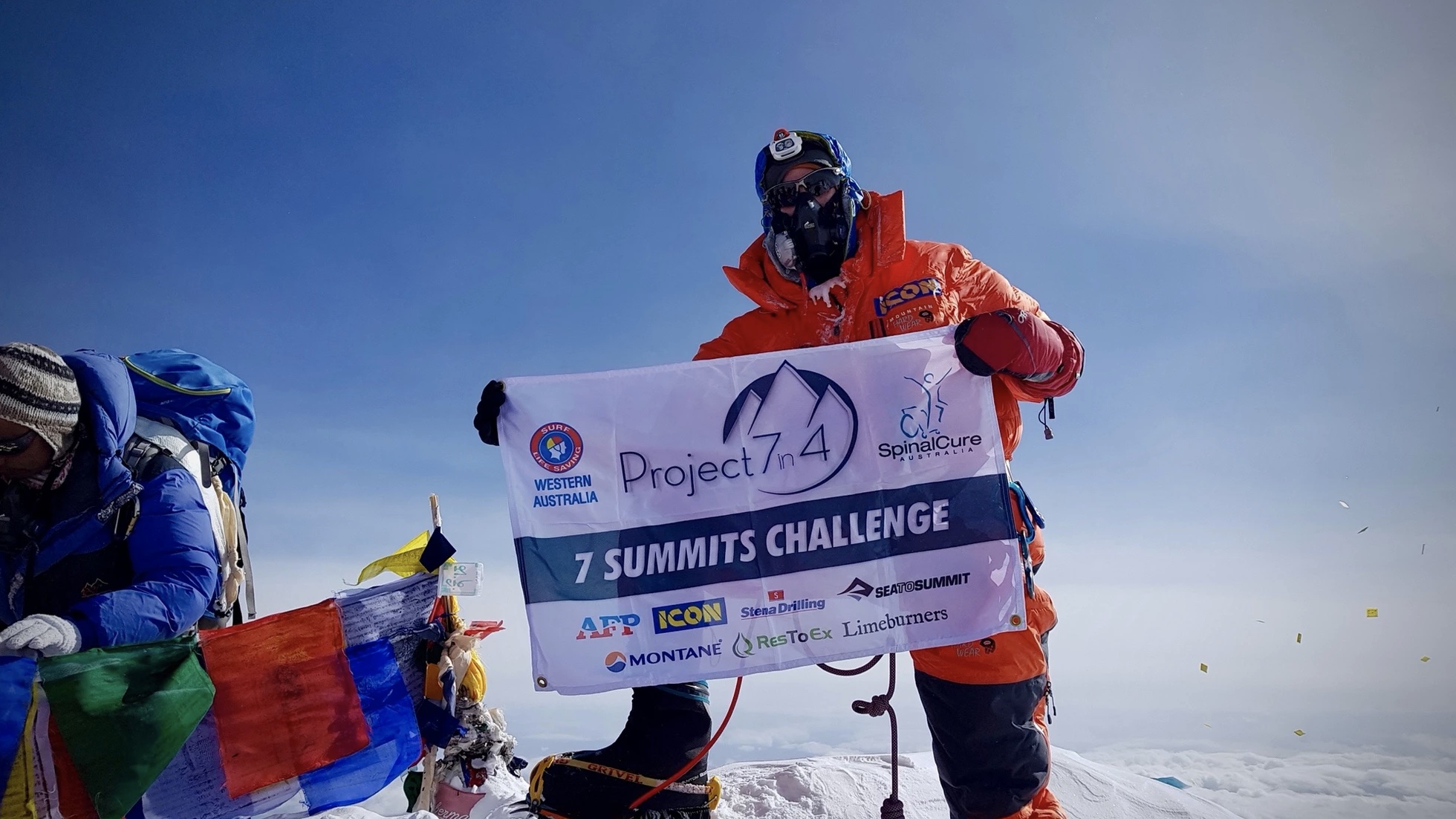 We headed into the Kahiltna Glacier in early March, completely self-sufficient. There were no other climbers in the entire Denali National Park, and no rescue services in the area. We had enough food and gas for 20 days and were prepared for a battle. It went super smoothly up to 14,000ft camp and then we had to sit out a 3-day storm with non-stop winds hitting 100km+. Protected by a prison of our own design, our own ice walls, we watched as time slipped away and our food and gas supplies dwindled...as seemed our objective and Steve's project. Denali was number 6 of 7, Everest being last.
 
But, a 24 hour 'eye of the storm' weather window revealed itself and provided an opportunity to make a calculated dash for the top. Steve and I pulled off what still remains by far my most rewarding summit day of all time. 20 hours round trip, summiting Denali at sunset in crystal clear skies and not a puff of wind. 
 
The following morning we woke up with big smiles, tired and beaten, to the second half of the storm and zero visibility, packed up and headed down, our heads held high. It was truly awesome!
 
You once told me 'to a large extent, you make your own luck.' Can you illustrate? When have you felt this/not felt this?
 
Yes! I remember this chat over tea in Brynrefail! I was probably trying poorly to explain how, broadly speaking, I don't believe in luck per say.
 
Lucius Annaeus Seneca said that "Luck is what happens when readiness meets opportunity". I think this works for me. 
 
In my mind, luck is something that is entirely out of your control, like putting £10 on red or black. I have no control of the outcome at all. There are very few times in life where a situation is this simple. Very often, 'chance' plays a role when chance is a calculated probability; where you can manipulate a situation and turn it in your favour once you start playing the game. You can choose the best opportunity, the best weather, the best day to make your summit. It isn't luck. 
 
Within the framework of big mountains, forward-planning and considering the small details often  help eliminate the element of 'bad luck' and unpleasant surprises. There is a finite number of wheels spinning when you are on these trips and it isn't difficult to keep an eye on all of them, even if some are immediate and some need to be addressed weeks away. It is also true that you can't control everything, so you try to concentrate on the things that you can. 
Inevitably, by ensuring that controllables are in your favour, by taking calculated risks, and by keeping an eye on the spinning plates, your outcomes will more often than not be positive and successful, and my track record would suggest this...or maybe I'm just lucky!?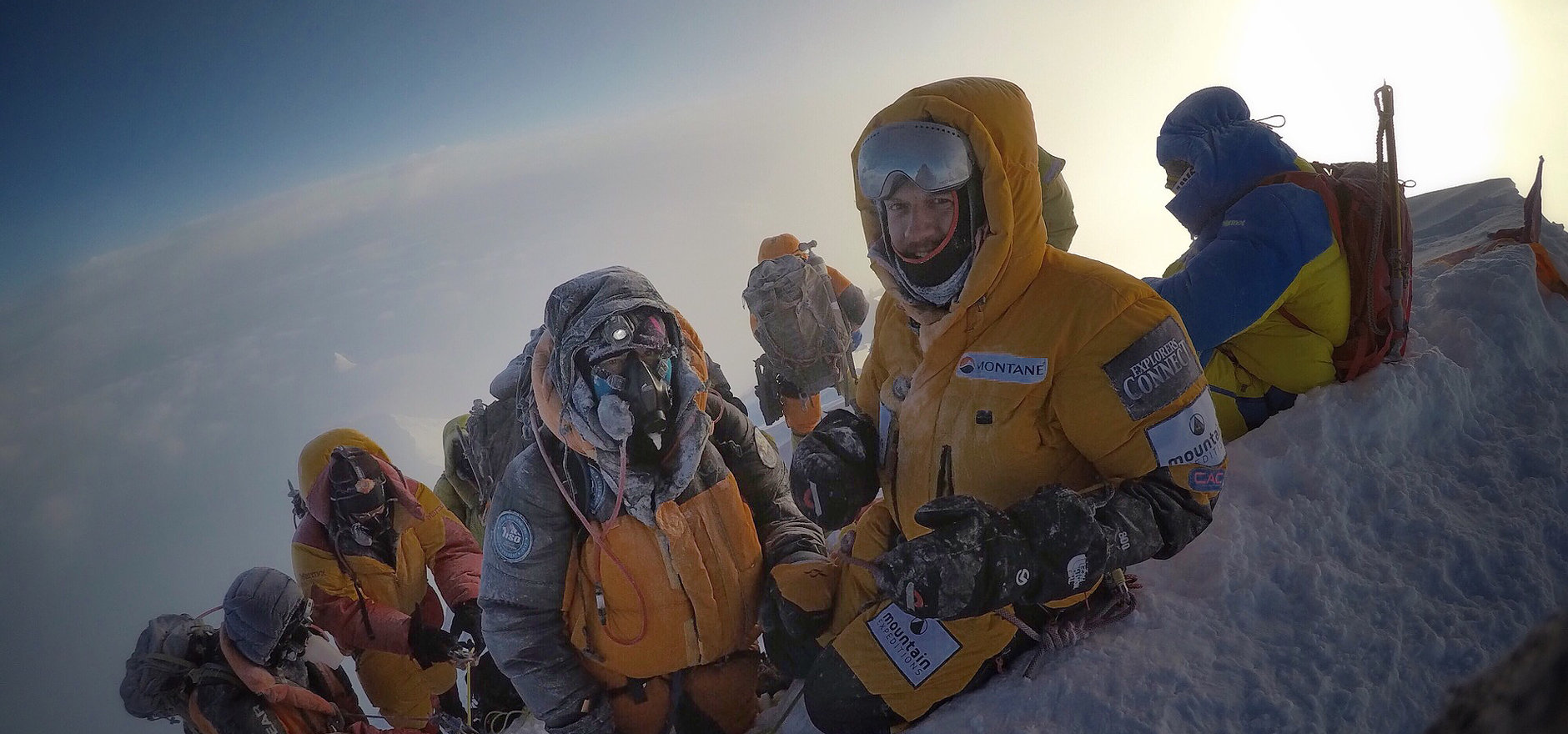 The fact that you've done 80+ expeditions is amazing. Which stand out, and why?
 
As I'm sure you can imagine, there are so many moments that stand out and make these precious moments spent on expeditions so special: from watching sunsets on deserted beaches in Greenland, to sunrises from the top of many of the world's highest mountains. Often, the strongest memories are created in the moments when everything is against you but you manage to pull through and the expedition is a success. 
 
Truly special moments on these trips leave deep memories. I've lost count of the hours spent watching the night sky for shooting stars, peering over maps by head torch and standing back to watch my clients' emotions shift as they realise they're going to reach the summit to which they've given 100% effort, through to the celebrations, merrymaking and reminiscings once safely back down. 
 
But if I must choose, there are 2 memorable moments that clearly stand out.
 
   1. The first is reaching the summit of Peak Communism in Tajikistan. I was 24 (34 now) climbing with my friend Nick Valentine. We were on a mission to attempt the five 7000 meter Peaks of the old Soviet Union, dubbed the SnowLeopard Award. We were on our 3rd 7000er (Peak Communism) and as usual, climbing alpine style. It's a huge mass of a mountain and the conditions were hard going, a little technical in places and sometimes breaking trail thigh deep in snow. Tajikistan is wild and big and we were very alone. We topped out on day 7. The special bit: due to snow conditions and a bit of cloud impairing visibility, we didn't know if we would make it until literally 10m before the summit. It was the first time I cried on a summit. The relief was huge! Epic. 
 
  2. The second was Denali in winter with Steve on the 7 summits project. As mentioned above this was the crux on his epic 4 month project and the one mountain that had a very realistic chance of messing it all up. 
 
During our summit day everything felt right. Sometimes you just know; your gut tells you so. We were prepared and ready and gave it everything we had.
 
We left 14,000ft camp at 9am (unconventional) and made good time up the steep icey headwall and across the airy ridge to the site of 17,000ft camp (the usual high camp). Here we put on our down suits, relieved ourselves and prepared for the huge upper part of the mountain. We were heading into the evening and temperatures would plummet down to close to -50 degrees – yes, it was cold! Everything had to be right, and it was.
 
As the sun began setting 12 hours into our summit push we were 200m below the summit. Steve and I stole a moment, stood next to each other soaking in the very last of the sunset and accepting the enormity of the descent we were going to have to do. Feeling tired but good I asked Steve "do you have enough in you to get up there and all the way back down to camp?" He paused for a moment, understanding what I was asking him. Then, he nodded with a "yes".
 
In that moment I knew we'd win out. Stealing one last glance across the entire mountain range, it felt like graduation after 12 years in continuous high altitude guiding since uni. I smiled and turned towards the final steep slopes to the summit. In that moment, everything felt perfect.
 
These are best moments I've ever had in the mountains.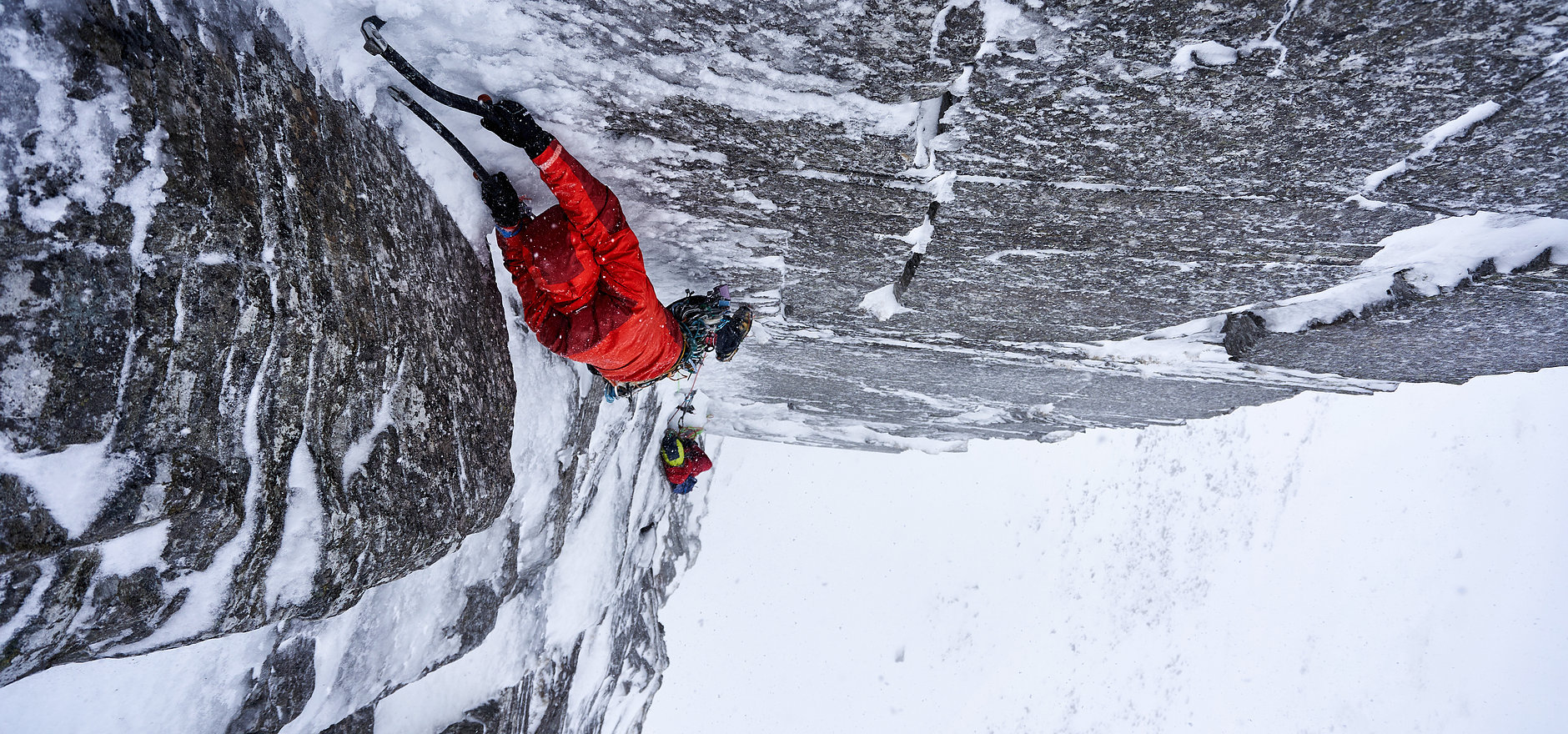 What has your extensive experience at high altitude taught you? 
 
Patience, perseverance, positivity, team-work, selflessness, hard graft, big picture thinking. 
 
Specifically when I'm working on big 7-8000ers, there is no place for ego, individualism and selfishness; that just does not work! 
 
One of the traits I believe I have thanks to these big expeditions is that of being calm and rational. I very rarely get stressed and always try to find the positive and realistic outcome of any given situation. There are ways of saying things, and I'm conscious of who's listening to the words I'm saying (clients, Sherpa, porters etc). Be positive - it has a bigger knock-on effect to those around you that you'll ever know. 
 
There are many cliche phrases in life and quotes related to the mountains. I quite like "good things come to those who wait." This is hugely relevant to climbing very high altitude mountains. On a more spiritual side, I've always loved Anatoli Boukreev'squote "mountains are not stadiums where I satisfy my ambition to achieve; they are the cathedrals where I practice my religion"
How did you pull off BC - BC on Ama Dablam (experience, acclimatisation, logistics, conditions etc?)
 
There are 3 things that need to come together to make these kind of days out possible on mountains like Ama Dablam:
 
 1. Knowledge/experience of the route - Not only had I worked on Ama for a number of years prior to making the single day BC-Summit-BC push, but I'd also summited with clients twice that season - 7 days and 3 days prior! The route was in super condition and I knew it inside out. 
 
 2. Acclimatisation - Naturally having been up and down twice in the last week I was super acclimatised to the altitude of Ama Dablam at 6856m. Ama is a bit like the Matterhorn, I think - it's unrelentingly technical but the distances are short. If you can move efficiently over complex terrain, you can cover the ground very fast. 
 
 3. Logistics - Logistically, I had prepared everything as best I could, leaving everything in place during my previous descent. On the day, I left Basecamp at 1am in trainers with a light pack. At camp one, I picked up some water, my harness and a warm jacket (it's slower between C1 - C2 than between BC - C1). At Camp 2, I stopped for 20 minutes. Changed into my 'summit' clothes and my big boots, drank and ate a little, put on my crampons and headed out towards the grey couloir and the upper mountain. 
 
I topped out on a perfect day at around 9:30am I believe (can't really remember!). Alone on the summit, I enjoyed the moment before descending the route all the way back to BC for a late lunch and a shower at 14:15.
 
This day out wasn't to set any records (I didn't) and I don't even know what the speed record was when I started the climb. It was more to tick a box, scratch and itch, on a mountain I know so well. I'd previously summited from C1 and back to BC in 16 hours, and many times gone BC - C2, then C2 - Summit - BC over two days. So it just felt like the final version of the climb on this particular mountain that I personally wanted to try. 
 
I don't do many solos or speed records, but this was a really fulfilling day out for me. 3 summits in 7 days, all from Basecamp: the 2nd fastest recorded single push BC-Summit-BC.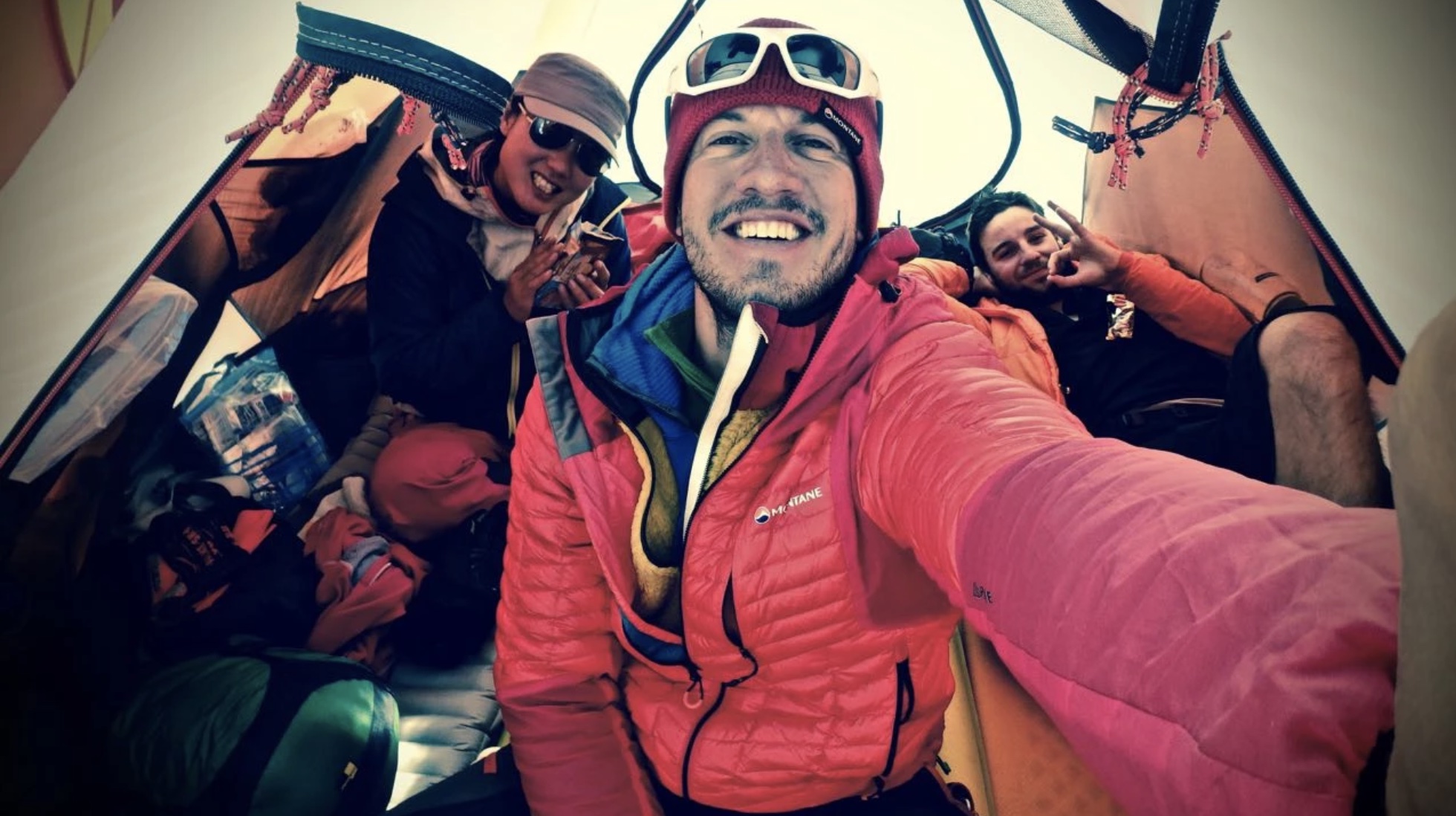 Finally, if you could share a belay/bivy with anyone, who would it be and why?
 
This is a great question. I've given it some thought over the last few weeks whilst sitting here at Basecamp on Makalu. 
 
After much deliberation, I think it would be Ueli Steck. Whilst I may have come to big mountains early and pushed this hard, my time spent in the purely technical climbing world came a bit later. I followed Ueli from afar, achieving incredibly fast and technical feats in a world I knew so well but felt unable to touch. Ueli was one in a generation, maybe the best of all time. He set new precedents to what is possible in the mountains, both closer to home in the Alps and here in the Himalayas. Only now that I am climbing some routes similar to ones he has done (albeit much much slower!) can I truly start to understand just how phenomenal Ueli was as an athlete, climber and mountaineer. It still blows my mind how good he was. 
Jon's 'Performance Edge' Video from Montane's excellent series
Jon is supported by Montane, SunGod, LifePass and FatMap. For more information on his guiding services head to jongupta.com and Mountain Expeditions.