Climbers Against Cancer aim to increase awareness and raise funds for research in the continued fight against a disease that affects so many. Climbers Against Cancer is a non profit organisation, with all proceeds donated directly to cancer research facilities throughout the world.
Funds are raised through the sale of CAC t-shirts, hoodies and more via the website. Many fundraising events have taken place around the world with supporters selling the charity garments, climbing the height of famous mountains at their local walls/gyms, running marathons and many other interesting initiatives.
In this interview we chat with CAC's Helan Waywell...
Can give some background on how CAC was started and your core message/ethos?
The idea for CAC began when John Ellison was at an event and surrounded by his climbing friends, he was discussing the terminal diagnosis that he had been given. He came to realise that the climbing community is one filled with support, compassion and friendship. 
He was determined that the funds that we raise must go to the men in white coats with petri dishes. The people who were on the front line of research into cures for cancer. 
Life is not measure by the breaths we take, but rather by the moments that take our breath away - John Ellison, CAC Founder, 22.07.63 – 27.12.15
John was a huge driving influence in getting the ball rolling with CAC and a great loss for CAC and climbing, what was it like working with John?
John's mind was continually going round thinking about how to further CAC awareness. During the night when he couldn't sleep he would be emailing and talking to people on the other side of the world knowing they would be up and about  picking their brains for ideas. He was humbling to be around, he was fun to work with most of the time, there were some disagreements but all in all the work he did created a lasting legacy. 
Who currently helps as CAC 'Staff'
We have one actual paid member of staff who looks after the day to day running of the office, ships the orders etc. but we have a large amount of volunteers all around the world who help and support us. From Caitlin and Kale in Australia to Marco in Belgium, Reindert in The Netherlands, Remi and Sheila in France to Andy and Gee, Simon, David and many others in the UK. 
We also have 3 trustees who are all volunteers too. One of whom is climbing legend Shauna Coxsey.
The 'Your Stories' section on your website has some fantastic tales, both of inspiration and hardship, are there any stories related to the work you do with CAC which stand out?
So many stories stand out and each is as important as the next. I remember working at KMF and having someone come to the stand and ask what he could do and how he could support us, he had been diagnosed with cancer and wanted to support us. To me that just showed the selflessness of humans and also the climbing community. Two of our regular ambassadors started helping us out after loosing a mutual friend to Cancer. Caitlin Horan, our ambassador in Australia 1st met John when he went there to present a cheque to a research centre. She was battling cancer herself. She is now an ambassador who is constantly working on events and fundraising for us. 
How can climbers best help and get involved.
We have a scheme where local walls can join an interactive map on the CAC website for a yearly charge so if people could encourage their wall to join that is always helpful. They can organise a fund-raiser themselves. Even just by buying a t-shirt and raising awareness for the charity. It all helps. Every penny raised goes towards the donations we make so no amount is too small. 
Is there a best seller in your shop? 
The t-shirts are the main item that we sell. They are very recognisable and can be spotted in and around most walls and crags. The beanies have to be a close second. So bright, warm and cosy and again recognisable.
Its always fun to spot the CAC colours where ever we go :) 
Do you know how much you've raised to date? 
Overall I do not have a figure but I can tell you that to date we have made donations totalling £386,000.00. That does not include the £50,000.00 we are due to donate this year which will bring the total up to £436,00.00 
Are funds generally donated to a specific charity/research direction or do you try to distribute as best you can? 
John wanted the funds to go all around the globe. The main criteria being that they are directly spent on research into cures for cancer. The research centres share the results of their work with each other so a donation in any one country is actually having an impact all around the globe.
We were advised that if we could keep regular donations going to the same places that would allow work to continue so we have made repeated donations to the same centres for the last few years. 
How do you choose? 
We do send them a criteria questionnaire to complete but as mentioned above we are repeating donations to the same organisations at present.
Are there any standout recipients with a story of how your donations directly benefitted them?
As our donations go around the world and cover general research into cures for cancer we do not really have any stories from recipients who have directly benefited, that said, the stories from people who have fought the battle and won always served to remind us why we do what we do. 
We were invited to a tour at Weston park in Sheffield as we had made a donation to them. They told us that through research such as our donations fund,  they had discovered that the cold sore virus, when injected into lung cancer tumours actually killed the tumour. 
 This is the kind of research that your donations and support goes to fund. 
Quite amazing i feel. 
Any development plans for the future?
At the moment we are just happy to be allowed to begin to attend events again. We have a few planned for the rest of the year. We also have 2 more donations planned for 2021, one to Germany and one to Mexico. 
We are hoping to get some help and support regarding promoting the charity more as it is a little quiet and slow at the moment. We really need people to know that we are still hear and continuing with the same work. 
John may not be here but his legacy continues.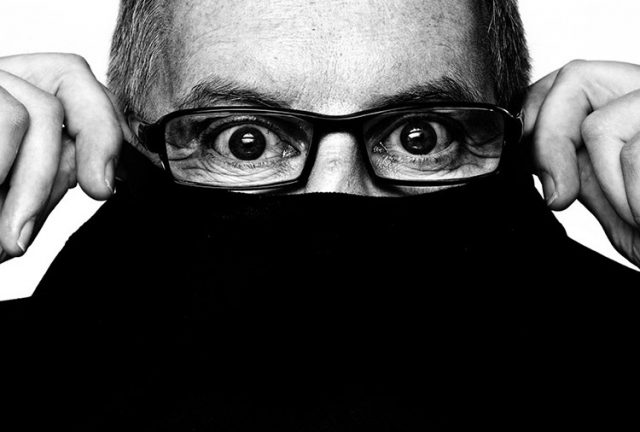 We would like to take this opportunity to thank everyone around the world who is supporting Climbers Against Cancer. Whether a star of competition climbing, mountaineering, recreational climbing, someone just starting out in the sport or maybe a family member or friend. You have all played a very important role in getting the charity noticed around the globe. By wearing the brightly coloured t-shirts, hoodies etc. with pride we are collectively sending out a message of positivity, happiness and strength to a disease that unfortunately affects so many either directly or indirectly.
To learn more about CAC and support visit their website or their instagram.